Recommended Building Materials Companies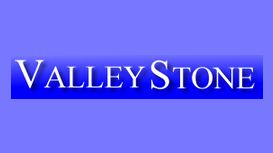 Valley Stone is a family run company with roots going back over 30 years. Based in Stoke On Trent, England, we deal nationwide providing products for building, landscaping and interior design. Valley

Stone put your needs first. Customers are able to discuss their needs with the skilled craftsmen who actually produce the products. Furthermore, we also make our entire management team available to discuss any aspect of your commission throughout the entire process.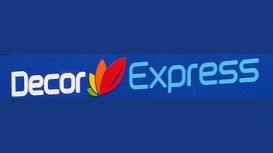 Decor Express Ltd is a modern decorating merchant located in the South West London supplying Trade and Retail Customers. Decor Express Ltd offers quality decorating and hardware products in a

customer-friendly shopping environment. Our customers get assistance quickly and will leave the store prepared to get the job done right the first time. Our highly trained and knowledgeable staff are on hand to help and our Decor Van will deliver the goods to your home or the work site.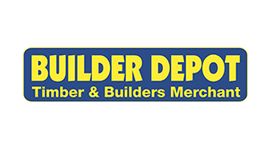 We have 4 branches in north London all with plenty of off street parking. We pride ourselves in offering an enormous range and depth of stock as well as unbeatable prices. There are always plenty of

special offers available, watch out for our "Depot Deals" which offer fantastic value. Our staff are knowledgeable and helpful and can provide quotations, organise direct loads and source specials.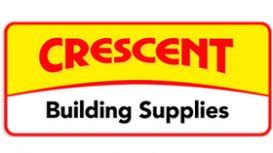 Crescent offers a huge range of building and DIY products to both Trade and Retail customers. We are proud of our reputation for delivering the right goods. We offer a next day and in most cases same

day delivery service to the local area. Our coverage area takes us from Maidenhead, Ruislip, Hillingdon, and Uxbridge right into Central London. As far south as Kent, Sussex, Hampshire borders west into Berkshire, Buckinghamshire, Hertfordshire and even into South Bedfordshire.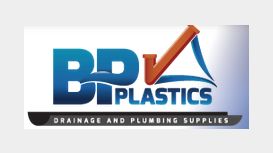 Are you exhausted with traditionally merchants having very low stocks and poor customer service? That is why, with over 30 years experience we aim to help you! Our company trade as Build Plumb

Plastics Ltd, but have the quirky domain name www.plasticdrainage.co.uk that we think is more memorable and after all, plastic drainage is what we sell. We are an independent merchant in Colchester, Essex that react to our customers needs and don't react to a "computer says no" mentality.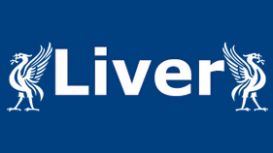 liverbuildingsupplies.co.uk
Liver Building & Garden Supplies Ltd was established in 1979 when the company began a fencing and landscaping service throughout Merseyside. In 1980 the Company opened its first depot based in

Prescot/Huyton, this depot has vastly expanded over the last 30 years and now boasts a site covering approx 2.5 acres. After so much success and expansion at our Prescot/Huyton depot the Company in 1990 bought its second depot based in Netherton. The Netherton depot also boasts a site of approx. 2.5acres.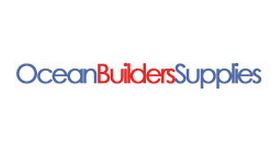 oceanbuilderssupplies.co.uk
At Ocean we make it quick and simple to get exactly what you want when you need it. We are large enough to supply building materials and small enough to provide everything for the DIY enthusiast,

including a free advice service at no extra cost. We make a point of making it easy to shop with us. Our attention to detail and personal service ensures that new customers return time and time again.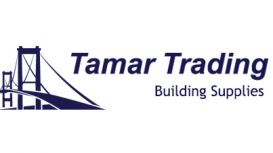 Tamar Trading Building Supplies has branches in Holsworthy, Torrington and Bodmin. Our Torrington branch also has a comprehensive Kitchen and Bathroom Showroom featuring displays, fixtures and

fittings from leading UK brands and manufacturers. We supply building products and services to trade and retail customers throughout Devon and Cornwall.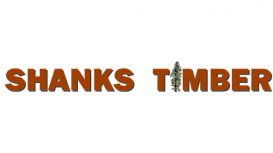 We are a fourth generation family owned business, becoming a limited Company in 1955, specializing in the distribution and manufacture of a wide range of timber based products. The group consists of

two companies Gavin Shanks & Sons Ltd and Allied Timber Manufacturing Ltd operating from our 30,000 ft manufacturing facility in Coatbridge. Gavin Shanks and Sons Ltd cover the retail of timber, sheet materials specializing in the garden products, fencing and decking markets.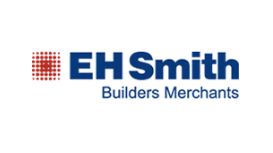 EH Smith Builders Merchants stock a comprehensive range of building materials and trade products. Traditionally a specialist in heavyside building materials, EH Smith has explored more diverse

markets, rapidly expanding into sustainable building materials as well as developing the timber merchant side of the business. EH Smith Builders Merchants are well known in the construction industry for their ability to source specialist building materials and solutions to the customer's requirements.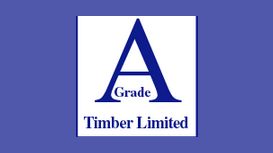 With a wealth of experience working in the timber trade, A Grade Timber Ltd stock and deliver a comprehensive range of timber, sheet material and other products to both the commercial and DIY markets.

Our fleet of lorries deliver to destinations within a 50 mile radius of Swindon, making regular journeys to Gloucestershire, Wiltshire, Bristol, Berkshire and Oxfordshire.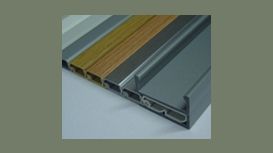 The PAL Group manufacture Plastic Extrusions, Fencing, Decking and Veranda Systems, Adhesive Tapes, Glazing Products and Building Profiles. Whether it is in the original custom trade profile extrusion

business, expansion into the leisure markets for decking and veranda systems, or the adhesive tape sector, the Group continues to improve the products, services and opportunities available to an ever broadening customer base.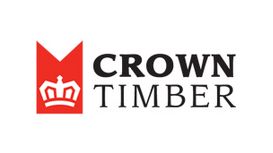 Crown Timber plc is the UK and Ireland's leading distributor of planed strength graded softwood and engineered wood products to the roof truss and timber frame manufacturing industries, as well as to

timber and builders merchants. Crown Timber was amongst the first UK timber companies to specialise in supplying machine strength graded softwood to roof truss fabricators and remains a leader in this market today.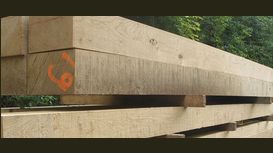 Whitney Sawmills is well established as a leading sawmill based near Hereford. We supply and send all over the UK Oak beams, Douglas Fir beams, Kiln Dried Oak and Air Dried Oak, Ash, Sweet Chestnut,

Beech, Sycamore, Cherry, Elm, Poplar, and other hardwoods and softwoods from the UK and Europe. We supply T&G solid wood flooring, skirting, architrave, cladding, oak beams and many other products for joiners, cabinet makers, timber framers, builders, architects and DIY woodworkers.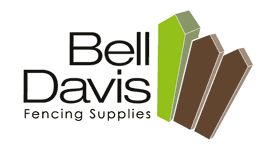 Bell Davis Fencing Supplies is based in Worthing, West Sussex, and supplies fencing, decking and landscaping materials in Sussex, Surrey and Hampshire to both the Trade and DIY markets. We are

committed to provide our customers with exceptional service and supply good quality products, including posts with a 15 year warranty and pressure treated panels at competitive prices.
---
If you are planning some sort of a property improvement or building project, you will soon or late be in need of a building materials company, a reliable building materials company to supply you with all materials and products needed. However, how to make sure you are working with a really reliable building materials company and what is the best way to get the lowest prices and highest quality of building materials? Today we will explore this topic by giving you a few simple yet effective tips on finding the right building materials company and how to buy at a building materials company.
How to Approach a Building Materials Company?
A DIY building project or renovation of the home in line? Well, you will end up at the building materials company, that's for sure. Even if you are working with a team of builders, it will most probably be your job to go to the building materials company and supply the project with all materials needed. However, purchasing building materials is simply not an easy job, especially if you don't have any previous experience. You may feel overwhelmed by all the jargon, wondering where to find the best deals, what brand to choose, where to find the right building materials company, etc. This is when a reliable and knowledgeable building materials company will be your helping hand. But before even consider a building materials company to work with, first you have to think of yourself as a true builder, even if you are simply a DIY-er or working with a professional building and home improvement team. Having the confidence and knowledge of a builder yourself is a great way to get some amazing discounts and offers at the building material company. Here are some helpful tips to help you make sure you are getting the most of all the best offers available and help you understand the best ways to shop at the building material company's effectively and without wasting precious time.
At the Building Material Company's: Calculate Beforehand
First things first, every self-respecting builder will visit the building materials company once they know for sure the quantities and estimated cost of all materials needed. Therefore, before you visit the building materials company, make sure you have calculated everything and then go to the store/showroom with a bit more confidence. Still, if you feel like you don't have the knowledge and experience to make the list of materials and all the calculations yourself, an experienced and reliable building materials company should be able to help you. Discuss this with your building materials company and ask them if you can deposit the building plans with them and if the building materials company will be able to quantify and calculate all materials for you. However, you should be aware that the building materials company who does all the calculations for you will probably expect to also receive all of the orders and supply all of the products. Therefore, make sure you are working with a building materials company you like and trust, because you will most probably continue working with the same building materials company for a long time.
Know the Right Building Materials Company to Target
In order to find the best building materials company, you should start by researching them. Not like an FBI investigation, of course, but you can start checking out about local building materials companies and where you can find them. A good way to find the right building materials company is also by getting some referrals and recommendations. Have a person you know, a friend or a relative had recently worked with a building materials company and is left with good impressions? Maybe someone can recommend a building materials company in your area or share more about a bad experience you can avoid. Also, you can check out for online reviews and opinions shared by people with experience working with a building materials company in your area. However, be aware that there might be some biased and not objective reviews shared online, even some sponsored by building materials company themselves.
Be Aware What a Building Materials Company Sells
Being aware of what different building materials companies sale is a very good way to save yourself some time, energy, and money. Take your time and do the research, so you are not wasting time visiting the wrong building materials company who will not be able to provide you with the materials and brands you need. By being aware of what type of materials and brands each building materials company sales you will know exactly where to go when you need to purchase something and save time.
Check for Availability at the Building Materials Company
There is nothing worse to plan your time and project without discussing it with the building materials company. What if you expect that some materials will be available at the building materials company's store and it turns out that they are not? You will need so much additional time to place an order and wait for the delivery. In some cases, availability may be permanently canceled too. Also, keep in mind that materials such as brick, block, or tiles are most likely going to be sent directly by the manufacturer and the building materials company will only act as a distributor or middleman.
Do You Order All from One Building Materials Company?
Most likely not, despite the fact that a building materials company may expect you to do so, especially if they do all the calculations for materials for you and provide you with a quotation. However, this does not mean that you are forced to order all materials you need from one building materials company. At the end of the day, you should not be pressured to place all orders with one particular building materials company and the one who is able to offer you the best and lowest quote for an order will be the one who wins this round. Depending on your negotiation skills, this is a good opportunity for you to get a reduction from the price of materials and products. Take your time and get as many quotations from building materials companies as you can, then follow up with some negotiation and you will be able to get some really good deals and discounts.
How to approach a building materials company?
At the building material company's: calculate beforehand
Know the right building materials company to target
Be aware what a building materials company sells
Check for availability at the building materials company
Do you order all from one building materials company?