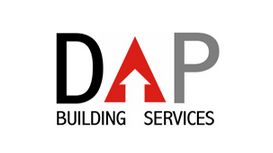 We can work on any roofing project, whether you just require new fascias, gutters or some general roof repairs, or if you require a bigger job all the way to complete re-roof, we are sure that our team will be able to accommodate your requirements. We offer a professional a full range of quality plastering services for interior and exterior projects.
We offer all the services you would expect, plaster skimming of rooms or houses, plaster renovation, two coat plastering to new block work buildings, rendering of buildings both internally and externally.
---
Reviews and Ratings
Gemma Speht, Wallasey, Merseyside
Oh, they can plaster alright. They can pour plaster down your toilet and bath permanently damaging the pipes. And cause so much damage to your house that they put you in hospital from stress. Bear in mind I'm disabled and have a heart condition, and they KNEW THIS and still set fire to my bathroom and sent round these pathetic "gangster meat-heads" to try to intimidate me (whilst I'm sat in a wheelchair) when I had to stop them working in my house as they had damaged it so much I was crying for weeks. It was honestly one of the worst experiences I've had in years.

I was an electrician before I became disabled, as is my brother and my other brother an engineer. So when they left the window seal off for two weeks dripping rainwater onto LIVE ELECTRICS that they hadn't turned off - I know full well this could not only have caused a fire in my house but could have potentially killed the neighbours too. I do not even know where to start with how bad this company are. It was incredibly upsetting and stressful - and the way they treated me was just unbelievable. They never used a dust sheet once and destroyed my beautiful kitchen floor. But setting fire to my bathroom was the last straw. He deserves to be in jail.