Recommended Building Materials Companies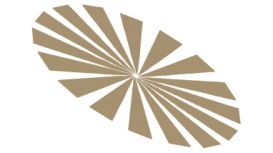 We have over 25 years of experience in the Siberian Larch timber business. We could be your main Siberian Larch supplier with a wide range of Siberian Larch Timber products such as: Siberian larch

timber cladding boards – tongue and groove, the shadow gap, rainscreen, shiplap, board on board, board and batten. Siberian larch timber decking boards – smooth, grooved, anti-slip.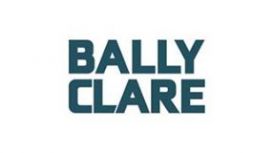 premium

(2)

0844 493 2808
Ballyclare is a UK supplier of high quality workwear. Stocking a huge range of high quality work, safety and industrial clothing for multiple market sectors including catering, police, fire, military,

automotive, and more.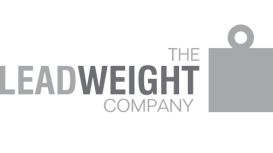 The Lead Weight Company is a manufacturer and retailer of lead products for the consumer, DIY and construction market. Products in include weights for sash windows, lead working tools, and radiation

protection.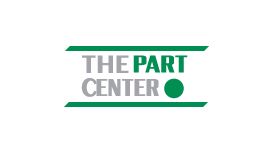 We are an independent boiler spares stockists who buy and sell boiler spares in Essex. We match the manufacturers guarantee & our prices cannot be beaten. Most boiler spares are in stock so we can get

you your part as early as tomorrow morning.️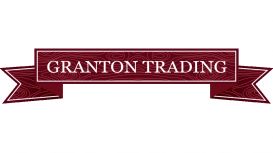 We are based just north of York, we buy and sell reclaimed handmade bricks, and are one of the largest independent suppliers of reclaimed handmade bricks in Yorkshire regularly having over 250,000

bricks on stock. We supply both the trade and public.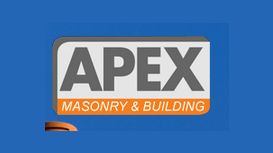 Formed as part of the long established 'Apex' trades group, we are Edinburgh stonemasons and general builders who are committed to preserving the city's unique building heritage using the most

traditional methods coupled with indigenous building materials. For stonemasonry and building requirements in, and around, Edinburgh you need look no further Apex Masonry & Building. Assuring you of a reliable & friendly service delivering on the excellence required within this historic field.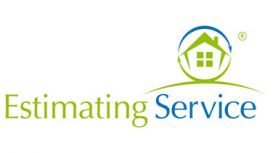 Estimating Service offers dedicated and professional Construction Cost Estimating to builders, self-builders and builders merchants. Our service is designed to give you the peace of mind that your

building estimates are priced accurately. You will receive a building cost estimate that is tailored to your company's labour and material rates. Unlike others we take off and complete the estimate to the project specifications.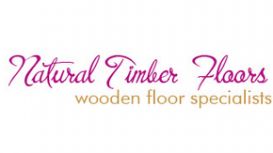 Welcome to Natural Timber Floors Ltd, we are Nottingham's wood flooring specialists, supplying a comprehensive range of hardwood flooring, laminate flooring, timber flooring, parquet flooring and

natural wood flooring, in Nottingham and the entire United Kingdom. Established in 1900, we supply and fit all types of flooring to suit both domestic and commercial needs and offer professional advice to find the perfect floor to suit your requirements.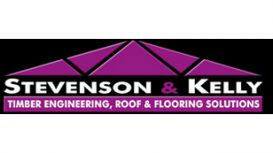 Stevenson and Kelly are a long established company in the design and supply of timber roof and floor structures. With production facilities in Airdrie, North Lanarkshire and Aberdeen, Grampian, we

have been providing specialist services and support in the roof truss industry since 1975. We offer a fully bespoke service with free design and quotation for anything from a small house extension to a large housing or commercial development.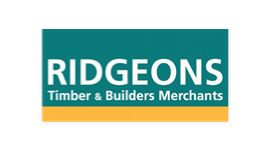 Since our beginning in the backroom of Cyril Ridgeon's home in Cambridge in 1911, RIDGEONS has grown steadily to become one of the UK's largest independent Timber and Builders Merchants. We are now a

fourth generation Family Business with two great grandchildren of Cyril serving as Family Directors of the company. Our mission remains the same as in Cyril's day; namely, to make it easier for you to do business.
---
If you are planning some sort of a property improvement or building project, you will soon or late be in need of a building materials merchant, a reliable building materials merchant to supply you with all materials and products needed. However, how to make sure you are working with a really reliable building materials merchant and what is the best way to get the lowest prices and highest quality of building materials? Today we will explore this topic by giving you a few simple yet effective tips on finding the right building materials merchant and how to buy at a building materials merchant.
How to Approach a Building Materials Merchant?
A DIY building project or renovation of the home in line? Well, you will end up at the building materials merchant, that's for sure. Even if you are working with a team of builders, it will most probably be your job to go to the building materials merchant and supply the project with all materials needed. However, purchasing building materials is simply not an easy job, especially if you don't have any previous experience. You may feel overwhelmed by all the jargon, wondering where to find the best deals, what brand to choose, where to find the right building materials merchant, etc. This is when a reliable and knowledgeable building materials merchant will be your helping hand. But before even consider a building materials merchant to work with, first you have to think of yourself as a true builder, even if you are simply a DIY-er or working with a professional building and home improvement team. Having the confidence and knowledge of a builder yourself is a great way to get some amazing discounts and offers at the building material merchant. Here are some helpful tips to help you make sure you are getting the most of all the best offers available and help you understand the best ways to shop at the building material merchant's effectively and without wasting precious time.
At the Building Material Merchant's: Calculate Beforehand
First things first, every self-respecting builder will visit the building materials merchant once they know for sure the quantities and estimated cost of all materials needed. Therefore, before you visit the building materials merchant, make sure you have calculated everything and then go to the store/showroom with a bit more confidence. Still, if you feel like you don't have the knowledge and experience to make the list of materials and all the calculations yourself, an experienced and reliable building materials merchant should be able to help you. Discuss this with your building materials merchant and ask them if you can deposit the building plans with them and if the building materials merchant will be able to quantify and calculate all materials for you. However, you should be aware that the building materials merchant who does all the calculations for you will probably expect to also receive all of the orders and supply all of the products. Therefore, make sure you are working with a building materials merchant you like and trust, because you will most probably continue working with the same building materials merchant for a long time.
Know the Right Building Materials Merchant to Target
In order to find the best building materials merchant, you should start by researching them. Not like an FBI investigation, of course, but you can start checking out about local building materials merchants and where you can find them. A good way to find the right building materials merchant is also by getting some referrals and recommendations. Have a person you know, a friend or a relative had recently worked with a building materials merchant and is left with good impressions? Maybe someone can recommend a building materials merchant in your area or share more about a bad experience you can avoid. Also, you can check out for online reviews and opinions shared by people with experience working with a building materials merchant in your area. However, be aware that there might be some biased and not objective reviews shared online, even some sponsored by building materials merchant themselves.
Be Aware What a Building Materials Merchant Sells
Being aware of what different building materials merchants sale is a very good way to save yourself some time, energy, and money. Take your time and do the research, so you are not wasting time visiting the wrong building materials merchant who will not be able to provide you with the materials and brands you need. By being aware of what type of materials and brands each building materials merchant sales you will know exactly where to go when you need to purchase something and save time.
Check for Availability at the Building Materials Merchant
There is nothing worse to plan your time and project without discussing it with the building materials merchant. What if you expect that some materials will be available at the building materials merchant's store and it turns out that they are not? You will need so much additional time to place an order and wait for the delivery. In some cases, availability may be permanently canceled too. Also, keep in mind that materials such as brick, block, or tiles are most likely going to be sent directly by the manufacturer and the building materials merchant will only act as a distributor or middleman.
Do You Order All from One Building Materials Merchant?
Most likely not, despite the fact that a building materials merchant may expect you to do so, especially if they do all the calculations for materials for you and provide you with a quotation. However, this does not mean that you are forced to order all materials you need from one building materials merchant. At the end of the day, you should not be pressured to place all orders with one particular building materials merchant and the one who is able to offer you the best and lowest quote for an order will be the one who wins this round. Depending on your negotiation skills, this is a good opportunity for you to get a reduction from the price of materials and products. Take your time and get as much quotations from building materials merchants as you can, then follow up with some negotiation and you will be able to get some really good deals and discounts.
How to approach a building materials merchant?
At the building material merchant's: calculate beforehand
Know the right building materials merchant to target
Be aware what a building materials merchant sells
Check for availability at the building materials merchant
Do you order all from one building materials merchant?