Recommended Building Materials Companies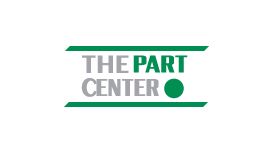 We are an independent boiler spares stockists who buy and sell boiler spares in Essex. We match the manufacturers guarantee & our prices cannot be beaten. Most boiler spares are in stock so we can get

you your part as early as tomorrow morning.️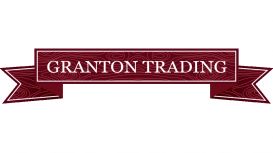 We are based just north of York, we buy and sell reclaimed handmade bricks, and are one of the largest independent suppliers of reclaimed handmade bricks in Yorkshire regularly having over 250,000

bricks on stock. We supply both the trade and public.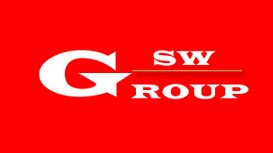 South Wales Supplies established in 1992 supplies the South Wales area building trade with a variety of building materials. We hold in stock a large selection of Cavity Trays, Steel Lintels, Sheet

Lead (up to 1750mm wide) and Block & Floor Beams. We are major stockists for Cavity Trays of Yeovil and Catnic Lintels. We operate a same day delivery service locally, and within 24 hours for requirements immediately outside the Swansea area.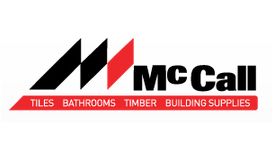 With years of expertise as a market leader we pride ourselves on our in-depth industry and product knowledge and superb customer care. Our onsite milling facilities ensure a quick turn around time and

the central location contributes to an efficient delivery service. J&W McCall Supplies competitive prices are always available with seasonal special promotions throughout the year.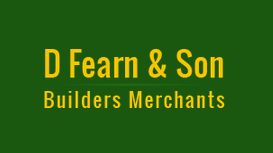 dfearnandson-nottingham.co.uk
We endeavour to keep our prices as low as possible so you can enjoy top-notch building supplies without being forced to break the bank. Our experienced staff will always be at hand to assist should

you need any help or advice on your purchase. Located in Nottingham, we're ideally situated to serve surrounding regions such as Leicester, Worksop, Grantham, and Loughborough.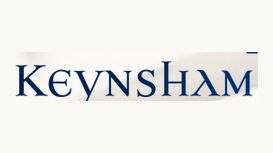 Based near Bristol in the South West of England we are primarily a timber merchant. Our family run business has been established in Keynsham since 2001. In this time we have built a strong reputation

as a friendly, trustworthy store serving the Keynsham, Bath & Bristol areas.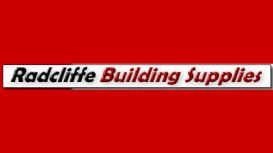 Radcliffe Building Supplies are a family run independent builder's merchant celebrating over 25 years of serving the local building trade and general public. We've come a long way since 1979 when

business was started in a small yard with shop in Mill Street. We moved to purpose built premises in Lord Street, Radcliffe, North Manchester in 1989 and since then we've grown to become the building supplier that thousands of local tradesmen trust.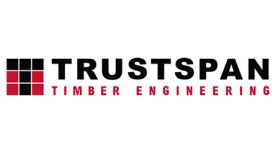 Our timber roof trusses are widely used in both domestic and commercial applications, with a product range including standard roof trusses, attic trusses and feature trusses. As buildings become

increasingly complex, and electrical and plumbing systems evolve to incorporate mains-fed smoke alarms, sustainable technology-led heating systems, multi-room TV or internet access and under-floor heating, your choice of floor joist becomes vital.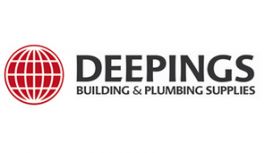 Deepings Building & Plumbing Supplies source the latest designs in sanitaryware and building materials, available from stock at our warehouse. We supply local professional tradesmen with the best

possible quality products and innovative designs at the most competitive prices. Our counter staff have extensive knowledge of the products stocked. Some of our staff have previousy worked as skilled tradesmen in the construction industry.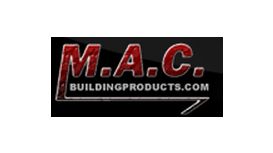 MAC Building Products Ltd deals with all sectors of trade from City Councils, large Construction Sites to the general DIY enthusiast. Each year MAC Building Products Ltd has expanded growth of at

least 10% each year. This is due to our quick delivery service, friendly knowledgeable staff & excellent after sales care we give to our customers.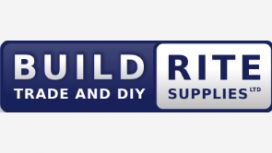 Whether you're a DIY enthusiast, a professional builder or a corporate buyer - we can help. We now boast a 4000sq ft shop incorporating a Kitchen and Bathroom showroom, a timber/sheet material store

and even a Hire department offering all of those handy tools you just can't justify buying.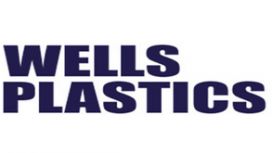 Velocity digital optical Toslink cables are perfect for connecting Shop. All of the work we undertake is exceptional value for money and is carried out by our team of dedicated professionals. We pride

ourselves on our quality and reliability, so if you are looking to treat yourself to a new Conservatory, Windows or Doors, Fascias, Gutters, or Indoor and Outdoor Cladding to enhance your home, then we're the company for you.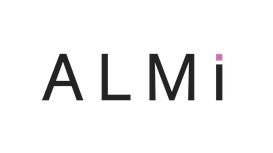 ALMi Group (UK) is a leading supplier of specialist, commodity, and renewable products to the construction industry. The Group's focus is primarily the level of service it provides its customers, and

the overall well being of its employees. Independent distributor of specialist and commodity construction products to major housebuilders and contractors. Supreme Building Materials offers technical advice and delivery to any building site in the UK.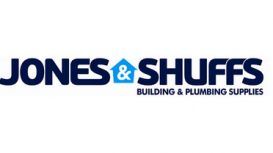 The story of Jones & Shuffs starts in 1924, a privately owned company then, as it still is to this day. The company has been supplying building, plumbing and heating products to the building industry

for nearly 90 years. We have grown in both size and experience from those humble beginnings. It has become a £7 million turnover company, with 44 well trained and experienced staff who can advise on most of your plumbing and domestic building projects.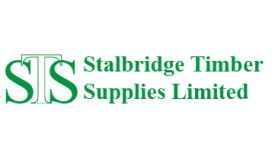 Stalbridge Timber Supplies is the leading independent supplier of timber, roof trusses and engineered metal web products in the South West of the country. Running since 1926 Stalbridge Timber Supplies

has many years experience in all aspects of the timber industry. Covering a large area of the South West, we are able to serve a wide spectrum of customers with quality timber at competitive prices.
---
If you are planning some sort of a property improvement or building project, you will soon or late be in need of a building materials company, a reliable building materials company to supply you with all materials and products needed. However, how to make sure you are working with a really reliable building materials company and what is the best way to get the lowest prices and highest quality of building materials? Today we will explore this topic by giving you a few simple yet effective tips on finding the right building materials company and how to buy at a building materials company.
How to Approach a Building Materials Company?
A DIY building project or renovation of the home in line? Well, you will end up at the building materials company, that's for sure. Even if you are working with a team of builders, it will most probably be your job to go to the building materials company and supply the project with all materials needed. However, purchasing building materials is simply not an easy job, especially if you don't have any previous experience. You may feel overwhelmed by all the jargon, wondering where to find the best deals, what brand to choose, where to find the right building materials company, etc. This is when a reliable and knowledgeable building materials company will be your helping hand. But before even consider a building materials company to work with, first you have to think of yourself as a true builder, even if you are simply a DIY-er or working with a professional building and home improvement team. Having the confidence and knowledge of a builder yourself is a great way to get some amazing discounts and offers at the building material company. Here are some helpful tips to help you make sure you are getting the most of all the best offers available and help you understand the best ways to shop at the building material company's effectively and without wasting precious time.
At the Building Material Company's: Calculate Beforehand
First things first, every self-respecting builder will visit the building materials company once they know for sure the quantities and estimated cost of all materials needed. Therefore, before you visit the building materials company, make sure you have calculated everything and then go to the store/showroom with a bit more confidence. Still, if you feel like you don't have the knowledge and experience to make the list of materials and all the calculations yourself, an experienced and reliable building materials company should be able to help you. Discuss this with your building materials company and ask them if you can deposit the building plans with them and if the building materials company will be able to quantify and calculate all materials for you. However, you should be aware that the building materials company who does all the calculations for you will probably expect to also receive all of the orders and supply all of the products. Therefore, make sure you are working with a building materials company you like and trust, because you will most probably continue working with the same building materials company for a long time.
Know the Right Building Materials Company to Target
In order to find the best building materials company, you should start by researching them. Not like an FBI investigation, of course, but you can start checking out about local building materials companies and where you can find them. A good way to find the right building materials company is also by getting some referrals and recommendations. Have a person you know, a friend or a relative had recently worked with a building materials company and is left with good impressions? Maybe someone can recommend a building materials company in your area or share more about a bad experience you can avoid. Also, you can check out for online reviews and opinions shared by people with experience working with a building materials company in your area. However, be aware that there might be some biased and not objective reviews shared online, even some sponsored by building materials company themselves.
Be Aware What a Building Materials Company Sells
Being aware of what different building materials companies sale is a very good way to save yourself some time, energy, and money. Take your time and do the research, so you are not wasting time visiting the wrong building materials company who will not be able to provide you with the materials and brands you need. By being aware of what type of materials and brands each building materials company sales you will know exactly where to go when you need to purchase something and save time.
Check for Availability at the Building Materials Company
There is nothing worse to plan your time and project without discussing it with the building materials company. What if you expect that some materials will be available at the building materials company's store and it turns out that they are not? You will need so much additional time to place an order and wait for the delivery. In some cases, availability may be permanently canceled too. Also, keep in mind that materials such as brick, block, or tiles are most likely going to be sent directly by the manufacturer and the building materials company will only act as a distributor or middleman.
Do You Order All from One Building Materials Company?
Most likely not, despite the fact that a building materials company may expect you to do so, especially if they do all the calculations for materials for you and provide you with a quotation. However, this does not mean that you are forced to order all materials you need from one building materials company. At the end of the day, you should not be pressured to place all orders with one particular building materials company and the one who is able to offer you the best and lowest quote for an order will be the one who wins this round. Depending on your negotiation skills, this is a good opportunity for you to get a reduction from the price of materials and products. Take your time and get as many quotations from building materials companies as you can, then follow up with some negotiation and you will be able to get some really good deals and discounts.
How to approach a building materials company?
At the building material company's: calculate beforehand
Know the right building materials company to target
Be aware what a building materials company sells
Check for availability at the building materials company
Do you order all from one building materials company?