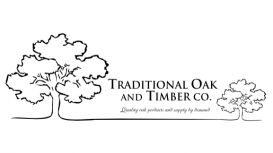 Traditional Oak & Timber Company was established by Neil Peskett in 1990 to meet the growing demands to supply quality reclaimed and air-dried oak beams to the construction industry and directly to the consumer.
We have one of the largest stocks of Old Reclaimed Oak beams in England, which can be used for construction, renovation and bespoke furniture making. We also have a vast stock of air dried oak beams, reclaimed flooring, and fireplace mantels.
We can also provide a full range of oak beam services, from cladding steel RSJs to supply of aesthetic, non structural oak beams joists. We also have a full framing service and can fabricate structures from oak porches to full oak frame houses or garages. We have a comprehensive delivery service and aim to achieve all of this with a very personal touch. Please feel free to contact us with any oak enquiry.
---
Contact Details
Traditional Oak & Timber Co.
The Old Woodyard
Bluebell Business Estate
Uckfield, East Sussex
TN22 3QH
Larger Map
Get Directions
Services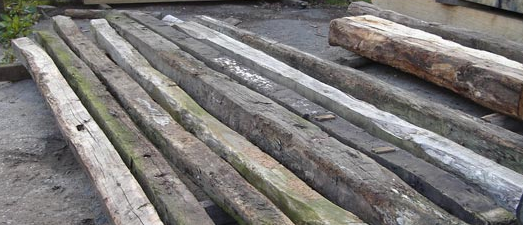 Our stock of reclaimed oak beams is one of the best in the country. From small pieces to 11 meter beams we can supply. We can also deliver nationally and worldwide if required. Most of our beams are English and French and reclaimed from farm houses, churches and barns. All of our reclaimed oak beams are hand selected to sell so we do not supply any oak beams that will not hold up for their requirement, and we've very proud of the fact we can supply reclaimed oak that has a wealth of history and not newer oak beams that have been made to look old.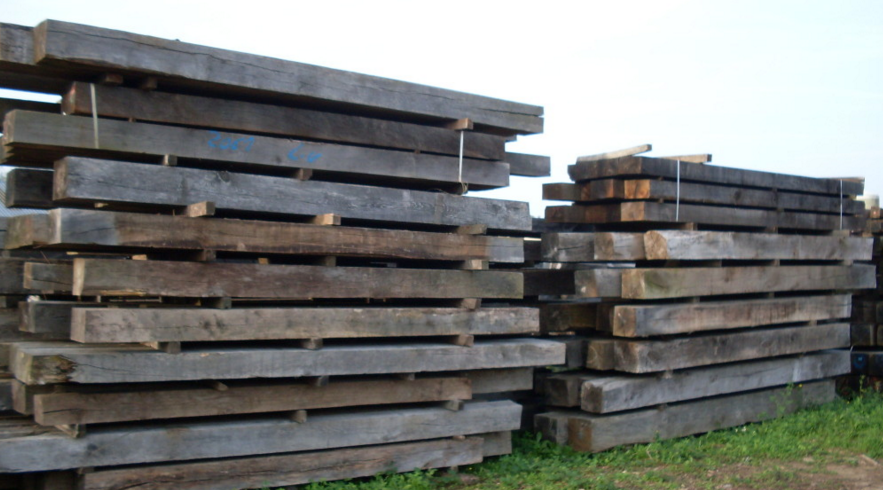 Air dried oak beams, or "semi-seasoned" oak beams are green oak that has been cut to size and left to dry naturally. When oak is green it has a very large moisture content, meaning when it is used in construction and begins to dry out the oak shrinks. When building a full frame this is OK as all the joints in the frame are designed so the weight of the build settles with the movement of the green oak. However when fitting beams in your home this movement can sometimes be an issue.
This is where air dried oak comes in. As the beams are left to dry naturally they do the majority of their shrinkage under no pressure, creating small splits and cracks to add to the character, but minimising the movement when fitted. Oak is a natural wood so it does not eradicate it entirely, and there may be a very small amount of movement, but it means air dried oak can be fitted in your home with a peace of mind.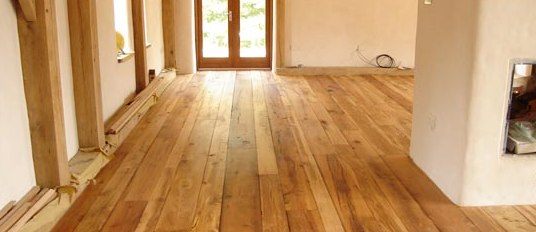 At Traditional Oak and Timber co we are able to supply a vast array of oak components and oak beams, but we also have a very good stock or reclaimed oak flooring. The age and history that comes from a reclaimed oak floor is in our opinion second to none… however we are a little bias.
Re-sawn oak flooring is sawn from reclaimed oak beams. This gives you the age and character of centuries old oak with the uniform usibility of new oak flooring.
We select reclaimed oak beams that we feel will have the most to offer in the way of solidity and character when sawn. The beams are then cleaned and de nailed if required. When we saw the oak we try to keep an average of 32-35mm of thickness. The boards are then straight edged and machined. We machine to 27mm to smooth them and give the boards a half lap rebate either side, this allows the flooring to be uniformly layed. We also are able to supply hand forged rose head nails, so when fitting the flooring you are left with a most authentic feel.
Reviews and Ratings
We do not have any reviews about Traditional Oak & Timber Co. available right now.