Recommended Building Materials Companies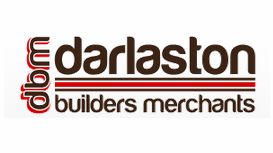 Darlaston Builders Merchants Limited recognises that its operations have a direct impact on the natural and human environment. We aim through our Environmental Policy to consider the environmental

implications of our activities and to actively seek the co-operation of clients, sub-contractors, suppliers and all our employees in minimising adverse effects.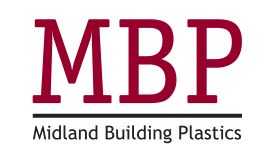 midlandbuildingplastics.com
Midland Building Plastics is a quality supplier of building products to the trade and DIY enthusiast. All of our branches stock an extensive range of products, including guttering, soffits and

fascias, cladding and trims, together with a comprehensive range of tools and accessories, such as silicones, adhesives, cleaners and foams.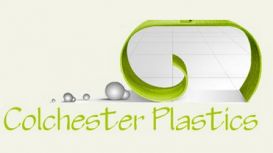 Here at Colchester Plastics we have got over 25 years of experience within the industry, we have grown into a leading manufacture of UPVC windows, doors and conservatories, all these products use the

REHAU system. the doors, windows and conservatories in various styles and colours can be manufactured to your requirement. Our professional and knowledgeable approach to supply what the customer wants and when they want it has always held us above the rest.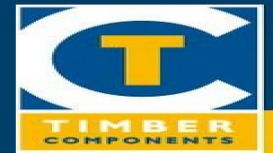 Timber Components (UK) Ltd provide a wide range of timber stairs, doors and windows for individual clients, house builders and timber kit manufacturers and contractors alike. With products designed

and manufactured in-house and delivered on-time and to your specification, you'll find Timber Components hard to beat. Established in 1969, Timber Components (UK) Ltd are still committed to supplying high quality joinery to the UK building industry and local homes alike.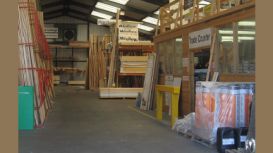 Beachwood Timber took over the former business of McWiltons during July 2008 and are continuing to serving their local customers with knowledgeable, friendly staff who go that extra mile to help.

Beachwood Timber serve both trade and DIY customers alike, and offer quality products at competitive prices.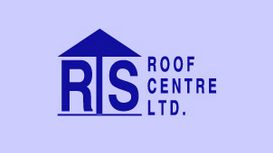 roofcentrekidderminster.co.uk
The Roof Centre is a large independent Building and Landscaping Merchant selling to the trade and public from our two acre site in Kidderminster. Established in 1982 selling mainly roofing materials

and trading throughout the midlands we have been serving the trade and general public for the past 29 years. Over the years and due to public demand we have expanded our business considerably and are now recognised as a leading player in the supply of building and landscaping materials.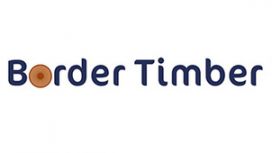 What are we? We are essentially a traditional timber merchant with a twist. We can supply all of your traditional timber needs as well as having the ability to machine or manufacture those harder to

source items. We are based in Cradley Heath in the heart of the West Midlands and we offer both a comprehensive collection service and a free local delivery service (subject to terms and conditions). Above all that, we are people.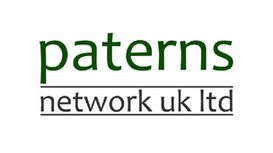 Based on the Gorse Lane Industrial Estate in Clacton-on-Sea, Paterns Network UK Ltd are undoubtedly the most popular and successful business in the area. Paterns was established more than 35 years ago

by Patrick Pigram. A family a run business that supplies to both the trade and public alike. Primarily a supplier of timber and machined goods from DIY, mouldings, sheet materials, garden furniture, tools, iron mongery and virtually anything else you need to complete your project.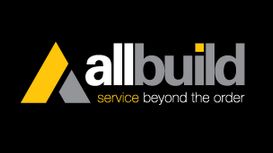 Allbuild Products is a dedicated, specialist builder's merchant providing an extensive range of lintels, building sundries, carpenters metalwork and underground drainage products to builders

throughout Hampshire, Surrey and the London area. Allbuild is the largest stockist of lintels in Farnborough and among the largest stockist of lintels in Surrey and Hampshire. Our range of metal and plastic products covers all areas from carpentry metalwork, Fascia & Soffit through to underground drainage.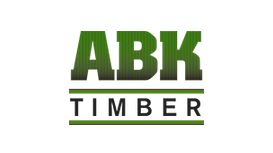 We are timber brokers in addition to being merchants, and this enables us to search out customers individual requirements from a wide variety of sources. There's a considerable difference between ABK

and other merchants, as we have certain specialities which are featured elsewhere on this site. In the unit, we have our normal timber products on display, and our showroom has dedicated areas for Children's Furniture, Pet's Corner, DIY Display, Garden Furniture and any other speciality products.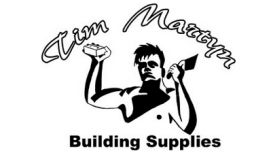 We carry a large range of building materials and deliver free with most orders within a twenty mile radius of our premises. We have a selection of vehicles including narrow tipper trucks which enable

us to deliver to some of the most remote locations. Established for almost 20 years at Scorrier near Redruth, Cornwall.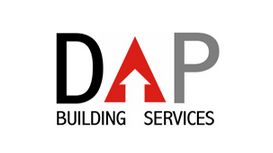 dap-buildingservices.co.uk
We can work on any roofing project, whether you just require new fascias, gutters or some general roof repairs, or if you require a bigger job all the way to complete re-roof, we are sure that our

team will be able to accommodate your requirements. We offer a professional a full range of quality plastering services for interior and exterior projects.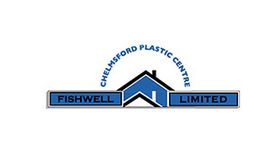 An extensive range of UPVC Gutter, Fascias, Soffits, Cladding, Underground and Soil systems, Accessories, Tools and Fixings, all supplied at trade prices, and delivered to you within 5 days. As an

established independent stockist we strive to bring you high quality products at competitive prices. Whether you're an experienced fitter or a DIY enthusiast, you'll benefit from our trade counter prices and dedication to customer satisfaction. Why UPVC?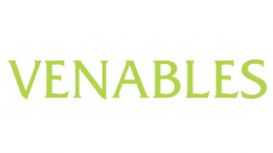 For over 150 years Venables have been supplying the finest European hardwoods and quality products derived from them. Venables Oak is a trading name of Venables Brothers Limited. It is a brand name

rooted in one familys 150 year association with the supply of this wonderful timber. Venables pioneered online sales of European Oak in cut to size, planed all round and live stock of hardwood packs.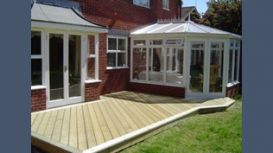 barkbytimberandsteel.co.uk
At Barkby Timber and Steel we are focused on providing services with the highest levels of customer satisfaction - we will do everything we can to meet your expectations with a variety of offerings to

choose from, we're sure you'll be happy working with us. Look around our website and if you have any comments or questions, please feel free to contact us. We hope to see you again! Check back later for new updates to our website.
---
If you are planning some sort of a property improvement or building project, you will soon or late be in need of a building materials company, a reliable building materials company to supply you with all materials and products needed. However, how to make sure you are working with a really reliable building materials company and what is the best way to get the lowest prices and highest quality of building materials? Today we will explore this topic by giving you a few simple yet effective tips on finding the right building materials company and how to buy at a building materials company.
How to Approach a Building Materials Company?
A DIY building project or renovation of the home in line? Well, you will end up at the building materials company, that's for sure. Even if you are working with a team of builders, it will most probably be your job to go to the building materials company and supply the project with all materials needed. However, purchasing building materials is simply not an easy job, especially if you don't have any previous experience. You may feel overwhelmed by all the jargon, wondering where to find the best deals, what brand to choose, where to find the right building materials company, etc. This is when a reliable and knowledgeable building materials company will be your helping hand. But before even consider a building materials company to work with, first you have to think of yourself as a true builder, even if you are simply a DIY-er or working with a professional building and home improvement team. Having the confidence and knowledge of a builder yourself is a great way to get some amazing discounts and offers at the building material company. Here are some helpful tips to help you make sure you are getting the most of all the best offers available and help you understand the best ways to shop at the building material company's effectively and without wasting precious time.
At the Building Material Company's: Calculate Beforehand
First things first, every self-respecting builder will visit the building materials company once they know for sure the quantities and estimated cost of all materials needed. Therefore, before you visit the building materials company, make sure you have calculated everything and then go to the store/showroom with a bit more confidence. Still, if you feel like you don't have the knowledge and experience to make the list of materials and all the calculations yourself, an experienced and reliable building materials company should be able to help you. Discuss this with your building materials company and ask them if you can deposit the building plans with them and if the building materials company will be able to quantify and calculate all materials for you. However, you should be aware that the building materials company who does all the calculations for you will probably expect to also receive all of the orders and supply all of the products. Therefore, make sure you are working with a building materials company you like and trust, because you will most probably continue working with the same building materials company for a long time.
Know the Right Building Materials Company to Target
In order to find the best building materials company, you should start by researching them. Not like an FBI investigation, of course, but you can start checking out about local building materials companies and where you can find them. A good way to find the right building materials company is also by getting some referrals and recommendations. Have a person you know, a friend or a relative had recently worked with a building materials company and is left with good impressions? Maybe someone can recommend a building materials company in your area or share more about a bad experience you can avoid. Also, you can check out for online reviews and opinions shared by people with experience working with a building materials company in your area. However, be aware that there might be some biased and not objective reviews shared online, even some sponsored by building materials company themselves.
Be Aware What a Building Materials Company Sells
Being aware of what different building materials companies sale is a very good way to save yourself some time, energy, and money. Take your time and do the research, so you are not wasting time visiting the wrong building materials company who will not be able to provide you with the materials and brands you need. By being aware of what type of materials and brands each building materials company sales you will know exactly where to go when you need to purchase something and save time.
Check for Availability at the Building Materials Company
There is nothing worse to plan your time and project without discussing it with the building materials company. What if you expect that some materials will be available at the building materials company's store and it turns out that they are not? You will need so much additional time to place an order and wait for the delivery. In some cases, availability may be permanently canceled too. Also, keep in mind that materials such as brick, block, or tiles are most likely going to be sent directly by the manufacturer and the building materials company will only act as a distributor or middleman.
Do You Order All from One Building Materials Company?
Most likely not, despite the fact that a building materials company may expect you to do so, especially if they do all the calculations for materials for you and provide you with a quotation. However, this does not mean that you are forced to order all materials you need from one building materials company. At the end of the day, you should not be pressured to place all orders with one particular building materials company and the one who is able to offer you the best and lowest quote for an order will be the one who wins this round. Depending on your negotiation skills, this is a good opportunity for you to get a reduction from the price of materials and products. Take your time and get as many quotations from building materials companies as you can, then follow up with some negotiation and you will be able to get some really good deals and discounts.
How to approach a building materials company?
At the building material company's: calculate beforehand
Know the right building materials company to target
Be aware what a building materials company sells
Check for availability at the building materials company
Do you order all from one building materials company?