Recommended Building Materials Companies
larsenbuildingproducts.com
Larsen Building Products, as part of the Larsen group of companies, has been manufacturing quality building products since establishment in 1975. Larsen has now grown to become a market leading

manufacturer of a comprehensive range of products for the construction industry.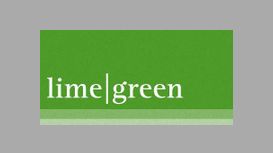 And by working with other companies and organisations, as well as through ongoing research and development in key areas such as product chemistry, environmental assessment and historic building

maintenance, we continue to make our products even better. That's why our products are used on some of Britain's best-known historic buildings and ecological developments, as well as smaller projects and individual self-builds. As a family-owned business, our aim is to give you the best service possible.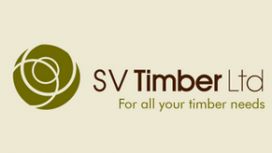 Derbyshire timber merchant: SV Timber Ltd is a vibrant, exciting and forward thinking independent specialist timber merchant, based in Ilkeston, Derbyshire. Being an independent timber merchant and

specialising in timber only are two things that set us apart from our competition. With independence comes the ability to make key decisions very quickly, in short we can provide you as the customer the service you need without the need to go through a large hierarchy.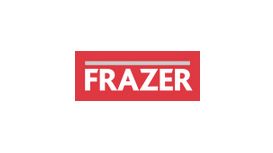 Since 1998 Frazer has been an integral part of Saint-Gobain UK, forming the expert 'groundworks' arm of the Building Distribution group. Full access to global resources and expertise has allowed

us to refine still further our professional knowledge and expertise within the groundworks products provision and support sector, and offer a service that can match the needs of both small and large contracting groups.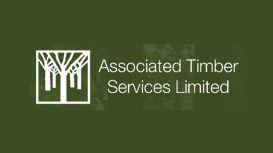 Established in 1987, Associated Timber Services Ltd is a hardwood timber merchants sourcing and supplying some of the finest hardwoods on offer. We hope you enjoy browsing through the rest of our

website and look forward to being able to offer you a complete solution to your requirements.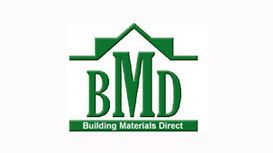 Over the years we have built up close relationships with many manufacturers and distributors of Building Supplies nationwide, this has enabled us to attain excellent prices along with the knowledge

that the people we deal with will deliver the service that we expect our customers to receive, which is nothing less than perfect.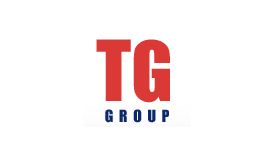 One of the largest privately owned ready mixed concrete suppliers in the UK. Plants are logistically well located to cover the North West Midlands and North & Mid Wales, supported by a modern fleet of

truck mixers many of which are fitted with telescopic conveyors. Sand & gravel aggregates are produced from quarries in Shropshire and Gwynedd, supplemented by supplies of sea-dredged sand.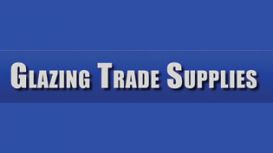 At Glazing Trade Supplies, we are dedicated to offering quality products at fantastic prices to all of our customers. Whether you are a trade customer or a home-owner, you can be assured you will

receive prompt efficient service regardless of the size of job. A customer with a stiff door handle is just as important to our business as a customer having a conservatory supplied and installed.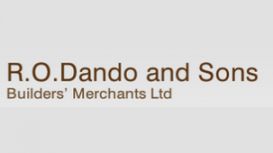 With origins reaching back well over 100 years, Dando and Sons Ltd are one of the longest running family-owned companies in the Chew Valley. As great-grandchildren of the company founders, current

directors Chris and Roger Dando employ around 25 skilled workers from trades such as bricklaying, carpentry, roofing and groundworks.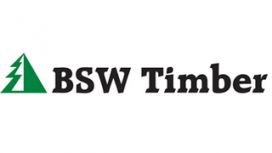 BSW Timber is the largest sawmilling business in Great Britain. We have seven sawmills in the UK and one in Latvia, production capacity of over 1,000,000m3 of sawn timber per year. BSW Timber supply

sawn timber products to customers in the Construction, Pallet and Packaging, Fencing, Garden and DIY product sectors.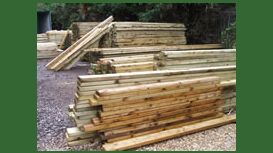 We are dedicated to providing the best service possible to all our customers. If you have any questions or queries about any of our products then please give us a call, we'll be happy to help. We are

a family run business based in the centre of Taunton and have been established since 2004. We pride ourselves on offering good products and advice matched with a traditional customer service.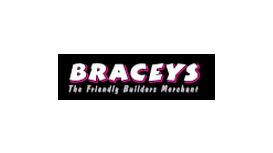 Believing strongly in their philosophy of being 'The Friendly Builders Merchant' they guarantee the same service for the general public as experienced builders, always priding themselves on their

approachable nature whilst offering expert advice from real people. Today the company has become a fast growing and highly respected builders merchant that employs over 60 local staff many who have worked with Braceys for over ten years.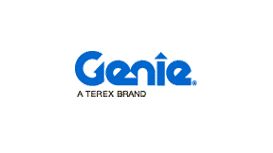 Genie® products are used in a wide range of industries on jobsites and in facilities around the world. Our versatile booms, lifts and more are the right choice for many applications -including

anywhere you need to lift workers, tools and materials to get the job done. Indoors and out, during nearly every phase of construction, there's an application for a Genie machine. Our signature blue lifts have been used for decades to erect building structures of all types.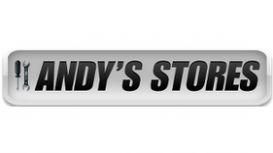 andysstores-diysupplies.co.uk
From building supplies to removals, Andy's Stores can do it all. We operate throughout Newtownabbey and the wider County Antrim locale, so you don't have to worry about whether we can get to you,

because we can. As a family run business with 50 years' experience in Newtownabbey and County Antrim, we're respected. Most of our business comes via word of mouth recommendations, so you can be sure of our quality.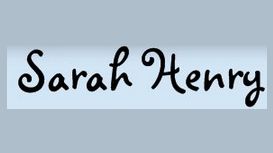 I have spent the last few years working with the trade, supplying heavy duty fencing panels and garden gates in Rotherham, Sheffield and Barnsley. MKS TIMBER a company I work along side with, deliver

daily in South Yorkshire. We have had some challenges over the last couple of years, but made to measure panels and one off's is a speciality. I offer a free measure up service even if you want to fit your fence yourself.
---
If you are planning some sort of a property improvement or building project, you will soon or late be in need of a building materials company, a reliable building materials company to supply you with all materials and products needed. However, how to make sure you are working with a really reliable building materials company and what is the best way to get the lowest prices and highest quality of building materials? Today we will explore this topic by giving you a few simple yet effective tips on finding the right building materials company and how to buy at a building materials company.
How to Approach a Building Materials Company?
A DIY building project or renovation of the home in line? Well, you will end up at the building materials company, that's for sure. Even if you are working with a team of builders, it will most probably be your job to go to the building materials company and supply the project with all materials needed. However, purchasing building materials is simply not an easy job, especially if you don't have any previous experience. You may feel overwhelmed by all the jargon, wondering where to find the best deals, what brand to choose, where to find the right building materials company, etc. This is when a reliable and knowledgeable building materials company will be your helping hand. But before even consider a building materials company to work with, first you have to think of yourself as a true builder, even if you are simply a DIY-er or working with a professional building and home improvement team. Having the confidence and knowledge of a builder yourself is a great way to get some amazing discounts and offers at the building material company. Here are some helpful tips to help you make sure you are getting the most of all the best offers available and help you understand the best ways to shop at the building material company's effectively and without wasting precious time.
At the Building Material Company's: Calculate Beforehand
First things first, every self-respecting builder will visit the building materials company once they know for sure the quantities and estimated cost of all materials needed. Therefore, before you visit the building materials company, make sure you have calculated everything and then go to the store/showroom with a bit more confidence. Still, if you feel like you don't have the knowledge and experience to make the list of materials and all the calculations yourself, an experienced and reliable building materials company should be able to help you. Discuss this with your building materials company and ask them if you can deposit the building plans with them and if the building materials company will be able to quantify and calculate all materials for you. However, you should be aware that the building materials company who does all the calculations for you will probably expect to also receive all of the orders and supply all of the products. Therefore, make sure you are working with a building materials company you like and trust, because you will most probably continue working with the same building materials company for a long time.
Know the Right Building Materials Company to Target
In order to find the best building materials company, you should start by researching them. Not like an FBI investigation, of course, but you can start checking out about local building materials companies and where you can find them. A good way to find the right building materials company is also by getting some referrals and recommendations. Have a person you know, a friend or a relative had recently worked with a building materials company and is left with good impressions? Maybe someone can recommend a building materials company in your area or share more about a bad experience you can avoid. Also, you can check out for online reviews and opinions shared by people with experience working with a building materials company in your area. However, be aware that there might be some biased and not objective reviews shared online, even some sponsored by building materials company themselves.
Be Aware What a Building Materials Company Sells
Being aware of what different building materials companies sale is a very good way to save yourself some time, energy, and money. Take your time and do the research, so you are not wasting time visiting the wrong building materials company who will not be able to provide you with the materials and brands you need. By being aware of what type of materials and brands each building materials company sales you will know exactly where to go when you need to purchase something and save time.
Check for Availability at the Building Materials Company
There is nothing worse to plan your time and project without discussing it with the building materials company. What if you expect that some materials will be available at the building materials company's store and it turns out that they are not? You will need so much additional time to place an order and wait for the delivery. In some cases, availability may be permanently canceled too. Also, keep in mind that materials such as brick, block, or tiles are most likely going to be sent directly by the manufacturer and the building materials company will only act as a distributor or middleman.
Do You Order All from One Building Materials Company?
Most likely not, despite the fact that a building materials company may expect you to do so, especially if they do all the calculations for materials for you and provide you with a quotation. However, this does not mean that you are forced to order all materials you need from one building materials company. At the end of the day, you should not be pressured to place all orders with one particular building materials company and the one who is able to offer you the best and lowest quote for an order will be the one who wins this round. Depending on your negotiation skills, this is a good opportunity for you to get a reduction from the price of materials and products. Take your time and get as many quotations from building materials companies as you can, then follow up with some negotiation and you will be able to get some really good deals and discounts.
How to approach a building materials company?
At the building material company's: calculate beforehand
Know the right building materials company to target
Be aware what a building materials company sells
Check for availability at the building materials company
Do you order all from one building materials company?