Recommended Building Materials Companies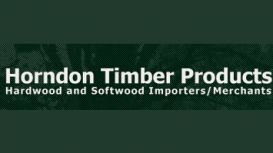 When it comes to high quality timber in the Essex and London areas, Horndon Timber Products is a premier provider of decking, panel and timber products in a variety of different woods. We are

confident that we can exceed your expectations, not only because our products are so high in quality, but because we also deliver an exceptional customer experience alongside them.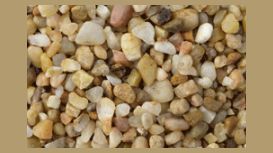 hamiltonbuildingsupplies.co.uk
Based in Hamilton, Lanarkshire, near Glasgow, Scotland, Cadzow Bridge Building Supplies Ltd are a well-established, progressive and reputable company who specialse in the supply and delivery of high

quality and competitively priced building and garden landscaping supplies and materials and aggregates. We also provide an extremely competitively priced and reliable Skip Hire service.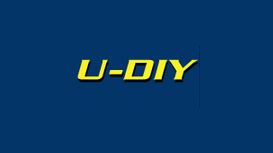 We pride ourselves as being a leading Independent supplier of home improvement, DIY and building materials. With an ever expanding range, we will endeavor to fulfill your requirements. Furthermore we

also source special items specific to your needs, so do not hesitate to contact us. 90% of our stock range is available for national deliveries, we do list products that are not suitable for our national carrier, but are available for delivery via our own vehicles within Leicester.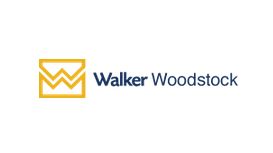 They are conveniently located on the east and west sides of Edinburgh and a Distribution depot in central Scotland. All three centres carry literally hundreds of stock items - from timber and sheet

materials (chipboard, plywood and plasterboard) to MDF mouldings, tools, ironmongery and light side building products, cement, chips, precast concrete, doors, bricks, block and much, much more.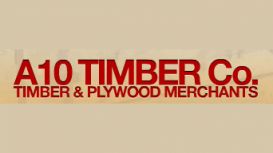 A 10 Timber Co is a wholly owned subsidiary of L A Packing Co Ltd, which was established 1971 and still run by the original founding partners. Based on our own 4.5 acre site north of Ware, just off

the main A10 trunk road. A 10 Timber Co currently employs 12 people using its own transport ranging from 3.5 - 38 tons GVW. Our delivery area covers Cambridge to London using the M11 and A1 as rough boundaries, but regularly delivers bulk loads outside these limits.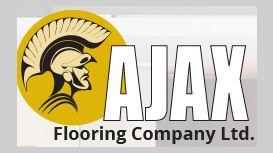 Ajax Flooring Co LtdWith over 50 years' experience in the flooring industry, a family run business we shall provide you with professional advice for all your flooring needs. Commercial and domestic

projects including hardwood, safety flooring, carpet, stair nosing's, vinyl, and sanding and sealing.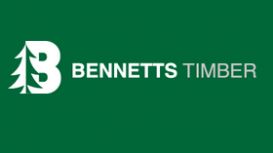 Trading since 1804, Bennetts Timber is still an independent family run business. We take pride in our core values of efficient and friendly personal service providing high quality timber products at

competitive prices. We are the sixth generation of the family to run the business which was founded in Grimsby in 1804.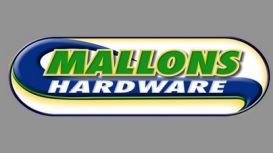 Mallons Hardware is a modest, friendly, family-run supplier of Tobermore and Bradstone Stone products, power & hand-tools, garden furniture & garden supplies, paint & sundaries. From nuts and bolts to

decorative gravel, Mallons stock and search the country for the best products, to supply them to you at the most competitive prices - in Newry & Mourne and beyond.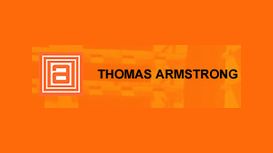 Established in 1830, we have over 180 years of expertise and growth in construction services and in the manufacture of quality building products. We continue to invest in new technologies and evolve

as a company to ensure that we are perfectly positioned to serve the construction industry well into the future, building on our exceptionally long-established foundations of customer service and quality.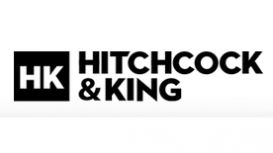 For over 40 years, Hitchcock and King Ltd have been providing first class timber and building materials at highly competitive prices throughout London. The skills we have acquired during this time

have contributed to our longevity in the trade, allowing our business to grow to eight operational branches across London.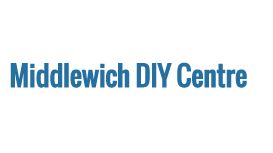 middlewichdiycentre.co.uk
Middlewich DIY Centre is an independent retailer based in Middlewich in Cheshire - situated just a few miles from junction 18 of the M6 motorway. The shop has been in the same family since 1970 and

has always prided itself on honest, down-to-earth value and excellent service. Should you choose to place an order with us you can be sure we will give it our upmost attention and give you feedback on how we can service your enquiry.
Our commitment in ensuring we have dependable stock quantities of everything we offer for sale is paramount to us. We now stock all leading brands of ammunition including: Winchester, Eley, Federal

and Remmington. Fiocchi, Eley, Gamebore and Saga cartridges and a full range of clays. Horace was the son of a well-known auctioneer and took over his father's business in the early 1900's. War had become a builders' merchant, called Horace F. Clarkes and in 1954 was made a limited company.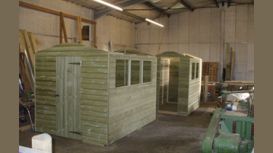 Ashvale Timber Industries is your local timber fencing merchant. We've been supplying timber fencing products from our Yard close to Ashford town centre since 1961. We stock a wide range of timber

fencing products and accessories and we can manufacture our own Fence Panels, Garden sheds (both standard or made to a customer's specific requirements) and Gates.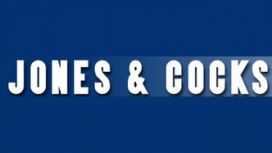 Jones & Cocks was established as an Ironmonger in 1889, and has been in business in Aylesbury continuously since that year. We aim to provide helpful, knowledgeable and friendly service to all

customers who walk through our door - trade and retail alike. We stock a very wide range of items from power tools and safety equipment to ironmongery and bottled gas.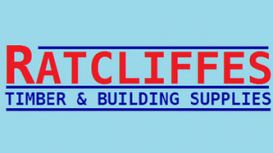 Ratcliffes provide a large range of modern, classic and shaker style kitchens to suit your budget. We will help you design your kitchen using specific kitchen design software which can show you how

your kitchen would look before you order. Once we receive your kitchen from our suppliers, we will deliver it to you at no extra charge. We can also arrange installation of your kitchen if required.
---
If you are planning some sort of a property improvement or building project, you will soon or late be in need of a building materials company, a reliable building materials company to supply you with all materials and products needed. However, how to make sure you are working with a really reliable building materials company and what is the best way to get the lowest prices and highest quality of building materials? Today we will explore this topic by giving you a few simple yet effective tips on finding the right building materials company and how to buy at a building materials company.
How to Approach a Building Materials Company?
A DIY building project or renovation of the home in line? Well, you will end up at the building materials company, that's for sure. Even if you are working with a team of builders, it will most probably be your job to go to the building materials company and supply the project with all materials needed. However, purchasing building materials is simply not an easy job, especially if you don't have any previous experience. You may feel overwhelmed by all the jargon, wondering where to find the best deals, what brand to choose, where to find the right building materials company, etc. This is when a reliable and knowledgeable building materials company will be your helping hand. But before even consider a building materials company to work with, first you have to think of yourself as a true builder, even if you are simply a DIY-er or working with a professional building and home improvement team. Having the confidence and knowledge of a builder yourself is a great way to get some amazing discounts and offers at the building material company. Here are some helpful tips to help you make sure you are getting the most of all the best offers available and help you understand the best ways to shop at the building material company's effectively and without wasting precious time.
At the Building Material Company's: Calculate Beforehand
First things first, every self-respecting builder will visit the building materials company once they know for sure the quantities and estimated cost of all materials needed. Therefore, before you visit the building materials company, make sure you have calculated everything and then go to the store/showroom with a bit more confidence. Still, if you feel like you don't have the knowledge and experience to make the list of materials and all the calculations yourself, an experienced and reliable building materials company should be able to help you. Discuss this with your building materials company and ask them if you can deposit the building plans with them and if the building materials company will be able to quantify and calculate all materials for you. However, you should be aware that the building materials company who does all the calculations for you will probably expect to also receive all of the orders and supply all of the products. Therefore, make sure you are working with a building materials company you like and trust, because you will most probably continue working with the same building materials company for a long time.
Know the Right Building Materials Company to Target
In order to find the best building materials company, you should start by researching them. Not like an FBI investigation, of course, but you can start checking out about local building materials companies and where you can find them. A good way to find the right building materials company is also by getting some referrals and recommendations. Have a person you know, a friend or a relative had recently worked with a building materials company and is left with good impressions? Maybe someone can recommend a building materials company in your area or share more about a bad experience you can avoid. Also, you can check out for online reviews and opinions shared by people with experience working with a building materials company in your area. However, be aware that there might be some biased and not objective reviews shared online, even some sponsored by building materials company themselves.
Be Aware What a Building Materials Company Sells
Being aware of what different building materials companies sale is a very good way to save yourself some time, energy, and money. Take your time and do the research, so you are not wasting time visiting the wrong building materials company who will not be able to provide you with the materials and brands you need. By being aware of what type of materials and brands each building materials company sales you will know exactly where to go when you need to purchase something and save time.
Check for Availability at the Building Materials Company
There is nothing worse to plan your time and project without discussing it with the building materials company. What if you expect that some materials will be available at the building materials company's store and it turns out that they are not? You will need so much additional time to place an order and wait for the delivery. In some cases, availability may be permanently canceled too. Also, keep in mind that materials such as brick, block, or tiles are most likely going to be sent directly by the manufacturer and the building materials company will only act as a distributor or middleman.
Do You Order All from One Building Materials Company?
Most likely not, despite the fact that a building materials company may expect you to do so, especially if they do all the calculations for materials for you and provide you with a quotation. However, this does not mean that you are forced to order all materials you need from one building materials company. At the end of the day, you should not be pressured to place all orders with one particular building materials company and the one who is able to offer you the best and lowest quote for an order will be the one who wins this round. Depending on your negotiation skills, this is a good opportunity for you to get a reduction from the price of materials and products. Take your time and get as many quotations from building materials companies as you can, then follow up with some negotiation and you will be able to get some really good deals and discounts.
How to approach a building materials company?
At the building material company's: calculate beforehand
Know the right building materials company to target
Be aware what a building materials company sells
Check for availability at the building materials company
Do you order all from one building materials company?