Recommended Building Materials Companies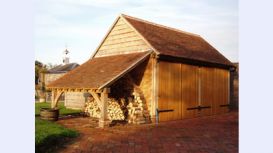 We specialise in wholesaling new and used railway sleepers, green sawn oak, dried oak, oak fencing and various other timbers including softwoods. We source our timber globally from carefully chosen

certified producers who supply us with the very best of renewable materials, sawn to the highest of standards - whilst respecting the environment. Our aim is simply to supply our customers with the very best of materials, delivered punctually - at an exceptionally competitive price.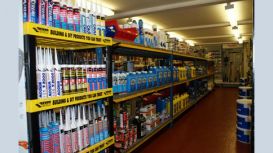 Rackfords was established in 1974, offering a personal and efficient service to the building and construction industry. We pride ourselves on a sense of local community, traditional values and long

established relationships with our customers. We are a family run business operating from our premises on the outskirts of Dinnington, employing local people with a vast knowledge in the building trade.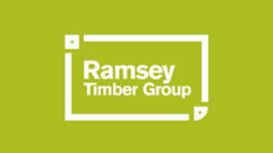 In 1890 George Edward Ramsey started to build canal boats and barges in Bradford. 120 years and four generations later, Ramsey Timber is the major supplier of timber products to the UK bedding

industry. Our components can be found in the construction of beds in virtually any British furniture showroom - testimony to our excellent reputation in the UK market.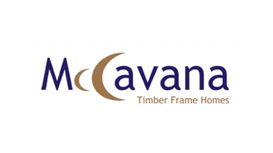 mccavana-timberframe-homes.com
With over 60 years experience in the building industry, McCavana Timber Frame Homes are a well known company with an unrivaled reputation for quality, innovation and customer service in the design and

build of Timber Frame buildings. Speedy and simple to construct, McCavana Timber Frame Homes are highly insulated and are 27% more energy efficient than the current Building Regulations.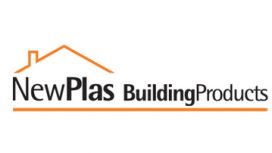 With a 20,000sq ft warehousing facility, centrally located for easy logistical access and the flexibility of an in-house distribution fleet, the heart of our business is centred on providing a dynamic

service proposition tailored to the individual needs of our customers. We have a 10 strong team, each playing a vital role in the company, striving to make NewPlas your go-to supplier for PVC building products, with whom you can rely on for quality supply and service.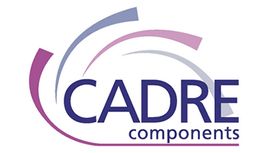 Cadre Components was established in 1998 as a small family business. We now operate from a modern distribution centre in north the west England. We specialise in the distribution of edge banding,

cladding, consumables and associated tools, to the furniture manufacturing, building and retail sectors. We offer outstanding customer service and technical support. Our primary aim is to build long term working relationships with a clear understanding of all our customers' needs.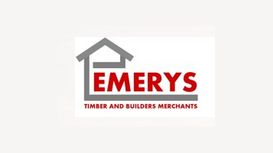 Emerys are your local Builders and Timber Merchants and are based in Stoke and Telford. We specialise in timber and building materials and have a fleet of heavy goods vehicles with cranes so we can

offer you roadside delivery FREE delivery with every order over £100. Our team is proud to serve the local area and we always strive to give the best sevice to our customers. If there are any quotations you would like us to prepare for your project please get in touch and we will be happy to help you.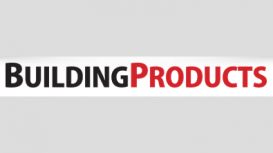 Building Products is a multi-platform title aimed at specifiers working in the UK building industry. Content is in the form of product features, profiles and guides, as well as comment, news and

analysis - all of which is aimed at helping building professionals make a more informed decision about which products they specify.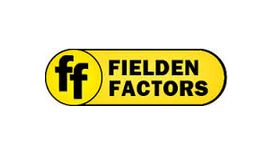 We pride ourselves on our vast range of products, our customer support, and excellent delivery service. With three large branches across the North West, Rossendale, Todmorden and Wigan. Fielden

Factors is a leading supplier of sustainable timber and building materials.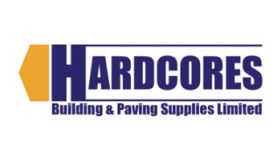 Welcome to Hardcores website, our site is very new and not all our products are listed yet, if you don't see something that you want please call us to find out if we have it. We sell items from all

areas of the building trade including; landscaping materials, paving, plastering materials, bricks, blocks, tools, timber and much more.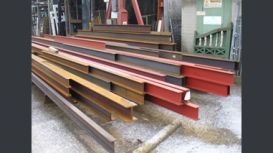 Offering building materials and supplies, steel, timber and reclamation items, FDC (Felton) Ltd are based in Blackpool, Lancashire call or visit us to discuss your needs. Reproduction of any of the

information on this site is forbidden without prior permission.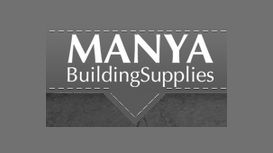 We offer a delivery service that is efficient, timely and, where possible, this service is free. We have a range of vehicles and can access most types of site and our drivers are always happy to help

where possible. We offer a bagging service: all sands, scalpings, shingle, ballast and top soils can be supplied loose or bagged, in a range of different sizes. Our staff are always happy to advise on suitable materials for driveways, patios and general building projects.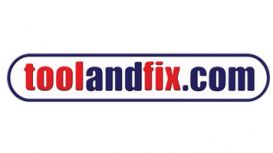 We are now operating from a larger and more efficient distribution centre and sales office and have been expanding ever since. With experienced and friendly staff to deal with any queries that may

arise and to give helpful advice about our products, we like to think we have built up a good understanding and rapport with the public. We have a great sense of pride in our Company.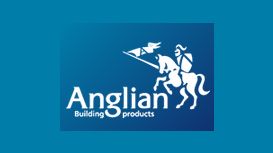 Situated close to the main entrance, we will be promoting our complete range of window, door and external wall insulation measures for you to peruse. So why not come rest your feet. Anglian Building

Products (ABP) is delighted to be awarded a position on the new Eastern Procurement (EP) Carbon Reduction Measures Framework.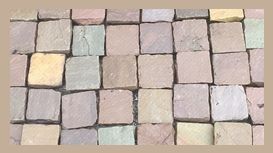 FAIRFIELD BUILDERS SUPPLIES and BUXTON WOODWORKS work together to form a family run business that has been serving the building trade and DIY since 1946. Between us we supply a wide range of building

and DIY products from the basic sand, cement, bricks, blocks, timber, plumbing goods to top quality kitchens and bathrooms.
---
If you are planning some sort of a property improvement or building project, you will soon or late be in need of a building materials company, a reliable building materials company to supply you with all materials and products needed. However, how to make sure you are working with a really reliable building materials company and what is the best way to get the lowest prices and highest quality of building materials? Today we will explore this topic by giving you a few simple yet effective tips on finding the right building materials company and how to buy at a building materials company.
How to Approach a Building Materials Company?
A DIY building project or renovation of the home in line? Well, you will end up at the building materials company, that's for sure. Even if you are working with a team of builders, it will most probably be your job to go to the building materials company and supply the project with all materials needed. However, purchasing building materials is simply not an easy job, especially if you don't have any previous experience. You may feel overwhelmed by all the jargon, wondering where to find the best deals, what brand to choose, where to find the right building materials company, etc. This is when a reliable and knowledgeable building materials company will be your helping hand. But before even consider a building materials company to work with, first you have to think of yourself as a true builder, even if you are simply a DIY-er or working with a professional building and home improvement team. Having the confidence and knowledge of a builder yourself is a great way to get some amazing discounts and offers at the building material company. Here are some helpful tips to help you make sure you are getting the most of all the best offers available and help you understand the best ways to shop at the building material company's effectively and without wasting precious time.
At the Building Material Company's: Calculate Beforehand
First things first, every self-respecting builder will visit the building materials company once they know for sure the quantities and estimated cost of all materials needed. Therefore, before you visit the building materials company, make sure you have calculated everything and then go to the store/showroom with a bit more confidence. Still, if you feel like you don't have the knowledge and experience to make the list of materials and all the calculations yourself, an experienced and reliable building materials company should be able to help you. Discuss this with your building materials company and ask them if you can deposit the building plans with them and if the building materials company will be able to quantify and calculate all materials for you. However, you should be aware that the building materials company who does all the calculations for you will probably expect to also receive all of the orders and supply all of the products. Therefore, make sure you are working with a building materials company you like and trust, because you will most probably continue working with the same building materials company for a long time.
Know the Right Building Materials Company to Target
In order to find the best building materials company, you should start by researching them. Not like an FBI investigation, of course, but you can start checking out about local building materials companies and where you can find them. A good way to find the right building materials company is also by getting some referrals and recommendations. Have a person you know, a friend or a relative had recently worked with a building materials company and is left with good impressions? Maybe someone can recommend a building materials company in your area or share more about a bad experience you can avoid. Also, you can check out for online reviews and opinions shared by people with experience working with a building materials company in your area. However, be aware that there might be some biased and not objective reviews shared online, even some sponsored by building materials company themselves.
Be Aware What a Building Materials Company Sells
Being aware of what different building materials companies sale is a very good way to save yourself some time, energy, and money. Take your time and do the research, so you are not wasting time visiting the wrong building materials company who will not be able to provide you with the materials and brands you need. By being aware of what type of materials and brands each building materials company sales you will know exactly where to go when you need to purchase something and save time.
Check for Availability at the Building Materials Company
There is nothing worse to plan your time and project without discussing it with the building materials company. What if you expect that some materials will be available at the building materials company's store and it turns out that they are not? You will need so much additional time to place an order and wait for the delivery. In some cases, availability may be permanently canceled too. Also, keep in mind that materials such as brick, block, or tiles are most likely going to be sent directly by the manufacturer and the building materials company will only act as a distributor or middleman.
Do You Order All from One Building Materials Company?
Most likely not, despite the fact that a building materials company may expect you to do so, especially if they do all the calculations for materials for you and provide you with a quotation. However, this does not mean that you are forced to order all materials you need from one building materials company. At the end of the day, you should not be pressured to place all orders with one particular building materials company and the one who is able to offer you the best and lowest quote for an order will be the one who wins this round. Depending on your negotiation skills, this is a good opportunity for you to get a reduction from the price of materials and products. Take your time and get as many quotations from building materials companies as you can, then follow up with some negotiation and you will be able to get some really good deals and discounts.
How to approach a building materials company?
At the building material company's: calculate beforehand
Know the right building materials company to target
Be aware what a building materials company sells
Check for availability at the building materials company
Do you order all from one building materials company?