Recommended Building Materials Companies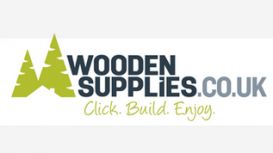 We are pleased to offer our customers, a quality range of decking materials supplied by Q-Deck. Our decking range includes everything from the sub-frame up to deck boards, balustrades and stair string

materials. A full range of garden fencing options including fence panels, build your own fencing materials and hurdles for a more natural choice of fencing. Landscaping supplies including sleepers, cladding and a selection of quality garden furniture.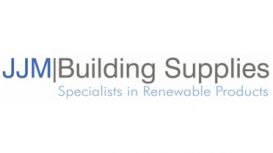 JJM Building Supplies is a specialist company in renewable energy and sustainable products with a dynamic and innovative approach to building for the future. Our plan is quite simple - JJM Building

Supplies go beyond just the delivery of materials, by developing cost effective solutions we can deliver genuine benefits. As an independent working closely with manufacturers we strive to provide a range of products that are at the forefront of the industry.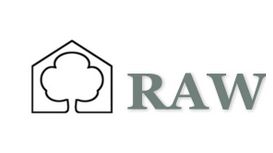 Quality natural building materials are becoming scarcer and more costly to produce. We salvage quality timber that has survived a buildings lifetime & regenerate these natural materials for re-use

into modern construction & restoration projects. The benefits of doing this includes increasing the supply of quality natural materials without producing a carbon footprint and reducing landfill and helping ecology and the environment.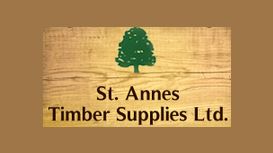 St Annes Timber Supplies Ltd is a family business established for over 40 years. Our continued success and longevity is built on a foundation of excellent service provided by our knowledgeable helpful

staff, combined with competitive pricing. We supply a vast range of products for both tradesmen and DIYers alike. Rest assured if there's anything we haven't got we will endeavour to get it. Our trained staff will be happy to cut your timber to size and we have a free local delivery service.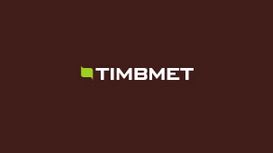 Welcome to Timbmet, the UK's leading distributor of hardwoods, panel products and other timber related products. Founded in 1942, Timbmet is still a family business and our Founder's enduring passion

for wood as a raw material inspires the ethos of the company today.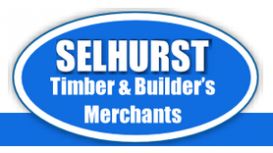 We celebrate our 10th anniversary this year and would like to take this opportunity, in thanking our customers for their continued support and business. We carry over 5000 stock lines and hold

comprehensive stocks of the following. Treated Carcassing, Prepared Softwoods and Hardwoods, Extensive range of Softwood and Hardwood Mouldings.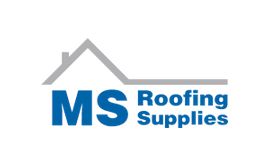 Based in Chichester, Worthing, Shoreham and Brighton we supply a comprehensive range of products for both pitched and flat roofs. We also stock and supply a wide range of insulation materials,

fascias, soffits, guttering, roof windows, sealants and adhesives. As well as supplying these products we also offer expert roofing advice and free quotations. On top of that there is a 3 day weather forecast for the Worthing & Brighton area which we hope you will find useful.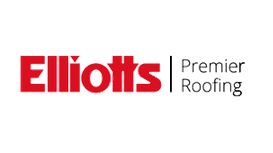 elliottspremierroofing.co.uk
Elliotts Premier Roofing was formed in July 2004 following the merger of Elliotts High Performance Roofing and Premier Roofing Services. We are a wholly owned subsidiary of Elliott Brothers,

Hampshire's leading Independent Builders Merchants, established in 1842 and still family owned today.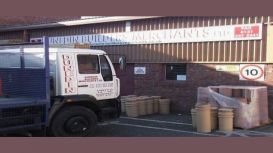 Working out of our two units in Central Edinburgh and one distribution point in Glasgow we service most areas of Scotland and the North East of England, supplying all aspects of the building industry.

Our core business is in the specialist roofing areas of sheet lead and hard metals with substantial stocks being held at our premises.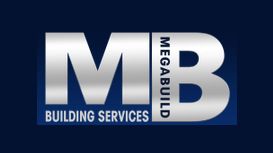 megabuildbuildingservices.co.uk
Mega Build can help you achieve your design dreams by making your building ideas possible. From exterior work like extensions, full rebuilds, restructuring and interior work like extra rooms and loft

conversions we can guide you through every step of the process, building to your specifications with help and guidance from ourselves and ensuring your requirements are met. Why not talk to us about your building ideas?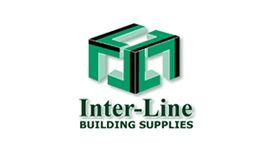 The increase in demand for products made the company focus on supply and in 1986 moved to a larger unit on the Woodlands Estate in Torquay, by which time we had become solely a builder's merchant.

This expansion has been reflected in our sales figures which has increased by an average of 12.5% year on year for the last 15 years. Our infrastructure now gives us some 60,000 square feet of under cover storage and at Torquay the latest timber racking systems that are all covered.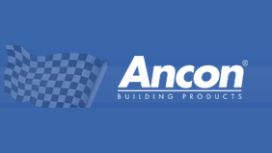 Ancon designs and manufactures high integrity steel products for the construction industry, supplying customers worldwide in a variety of sectors from small-scale residential developments to major

infrastructure projects. The company employs 380 people at three sites in the UK and nine overseas offices located in Mainland Europe, Middle East, Australia and New Zealand. The head office is located in Sheffield, UK.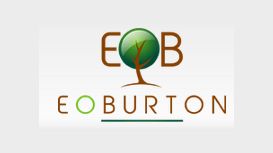 We also offer a pattern matching service to reproduce any existing moulding you may already have. Being members of the Timber Trade Federation applying the Responsible Purchasing Policy and F.S.C

(Forest Stewardship Council) registered, we are committed to sourcing our timbers from legal and well managed forests, condemning illegal logging and working with other suppliers to eliminate it.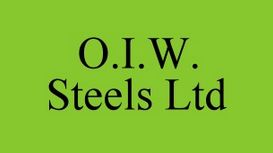 We have many products that are not shown on this site, this web site is designed to assist in pricing jobs out of hours although some of our best sellers and easy to ship items are available to

purchase on here. Please check delivery etc for large or fabricated items.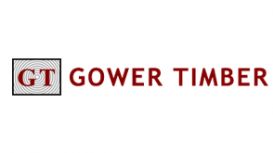 Gower Timber Ltd is a family run company which has been trading since March 1982 set up by the late Byron Jones, Carlo Deias and Byron's wife Elizabeth. Today it is still run by Carlo along with Byron

& Elizabeth's son's Daniel Pugh Jones and David Rees Jones who currently employ 15 local people of which 10 of them have been working for the company for more than ten years.
---
If you are planning some sort of a property improvement or building project, you will soon or late be in need of a building materials company, a reliable building materials company to supply you with all materials and products needed. However, how to make sure you are working with a really reliable building materials company and what is the best way to get the lowest prices and highest quality of building materials? Today we will explore this topic by giving you a few simple yet effective tips on finding the right building materials company and how to buy at a building materials company.
How to Approach a Building Materials Company?
A DIY building project or renovation of the home in line? Well, you will end up at the building materials company, that's for sure. Even if you are working with a team of builders, it will most probably be your job to go to the building materials company and supply the project with all materials needed. However, purchasing building materials is simply not an easy job, especially if you don't have any previous experience. You may feel overwhelmed by all the jargon, wondering where to find the best deals, what brand to choose, where to find the right building materials company, etc. This is when a reliable and knowledgeable building materials company will be your helping hand. But before even consider a building materials company to work with, first you have to think of yourself as a true builder, even if you are simply a DIY-er or working with a professional building and home improvement team. Having the confidence and knowledge of a builder yourself is a great way to get some amazing discounts and offers at the building material company. Here are some helpful tips to help you make sure you are getting the most of all the best offers available and help you understand the best ways to shop at the building material company's effectively and without wasting precious time.
At the Building Material Company's: Calculate Beforehand
First things first, every self-respecting builder will visit the building materials company once they know for sure the quantities and estimated cost of all materials needed. Therefore, before you visit the building materials company, make sure you have calculated everything and then go to the store/showroom with a bit more confidence. Still, if you feel like you don't have the knowledge and experience to make the list of materials and all the calculations yourself, an experienced and reliable building materials company should be able to help you. Discuss this with your building materials company and ask them if you can deposit the building plans with them and if the building materials company will be able to quantify and calculate all materials for you. However, you should be aware that the building materials company who does all the calculations for you will probably expect to also receive all of the orders and supply all of the products. Therefore, make sure you are working with a building materials company you like and trust, because you will most probably continue working with the same building materials company for a long time.
Know the Right Building Materials Company to Target
In order to find the best building materials company, you should start by researching them. Not like an FBI investigation, of course, but you can start checking out about local building materials companies and where you can find them. A good way to find the right building materials company is also by getting some referrals and recommendations. Have a person you know, a friend or a relative had recently worked with a building materials company and is left with good impressions? Maybe someone can recommend a building materials company in your area or share more about a bad experience you can avoid. Also, you can check out for online reviews and opinions shared by people with experience working with a building materials company in your area. However, be aware that there might be some biased and not objective reviews shared online, even some sponsored by building materials company themselves.
Be Aware What a Building Materials Company Sells
Being aware of what different building materials companies sale is a very good way to save yourself some time, energy, and money. Take your time and do the research, so you are not wasting time visiting the wrong building materials company who will not be able to provide you with the materials and brands you need. By being aware of what type of materials and brands each building materials company sales you will know exactly where to go when you need to purchase something and save time.
Check for Availability at the Building Materials Company
There is nothing worse to plan your time and project without discussing it with the building materials company. What if you expect that some materials will be available at the building materials company's store and it turns out that they are not? You will need so much additional time to place an order and wait for the delivery. In some cases, availability may be permanently canceled too. Also, keep in mind that materials such as brick, block, or tiles are most likely going to be sent directly by the manufacturer and the building materials company will only act as a distributor or middleman.
Do You Order All from One Building Materials Company?
Most likely not, despite the fact that a building materials company may expect you to do so, especially if they do all the calculations for materials for you and provide you with a quotation. However, this does not mean that you are forced to order all materials you need from one building materials company. At the end of the day, you should not be pressured to place all orders with one particular building materials company and the one who is able to offer you the best and lowest quote for an order will be the one who wins this round. Depending on your negotiation skills, this is a good opportunity for you to get a reduction from the price of materials and products. Take your time and get as many quotations from building materials companies as you can, then follow up with some negotiation and you will be able to get some really good deals and discounts.
How to approach a building materials company?
At the building material company's: calculate beforehand
Know the right building materials company to target
Be aware what a building materials company sells
Check for availability at the building materials company
Do you order all from one building materials company?