Recommended Building Materials Companies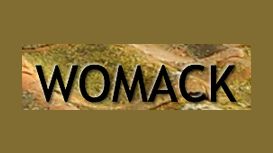 This website will only give you a small taste of what we have to offer at Womack Building Supplies as our stock is continually changing. To really see what we've got why not visit us in person? We

dismantle unwanted buildings and salvage the materials. We buy in and sell new and reclaimed building materials, architectural salvage, unusual and interesting items for landscaping and garden design, new doors from reclaimed timber, ironwork and much more!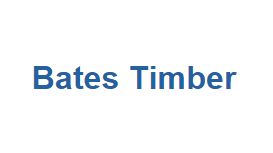 Bates Timber Merchants was founded in 1992 by Peter Bates and his father John. Peter now has sole charge of the business since his father's retirement in 2005 and the business is managed by both Peter

Bates and Gavin Allen, who between them have over 60 years experience in the timber trade. The management team are supported by Suzanna Aris, the Company Secretary, who runs the financial side of the business and who is also involved in sales.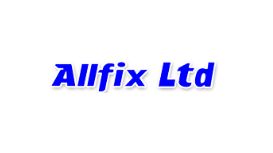 Be part of our new Loyalty Advantage Club and earn points every time you spend with us. Redeem your points and get discounts off your orders or claim rewards in our Reward Store. Don't forget your

loyalty points have an expiry date. Our new Reward Store is now here! Use your loyalty points to claim rewards. Everything from televisions, games consoles, laptops, electrical, home and garden, mobile phones and much more!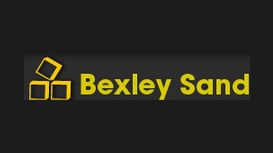 bexleysandandballast.co.uk
Based on a 65 acre site we have our own plant onsite to create our own products at very competitive prices. We are also able to hold a large stock of natural stone, bricks and block paving in our

spacious yard. With our friendly, helpful and experienced staff we can help you with expert advice on all the products we offer and what is best for you.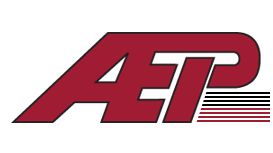 A.E.Procter Ltd is an independent builders merchant, supplying both trade and public with building materials since 1951. Our 3rd Generation family business with friendly helpful staff where nothing is

too much trouble will be pleased to help. Our modern fleet of tipping and crane-off load vehicles deliver daily to Surrey, West London and all surrounding areas.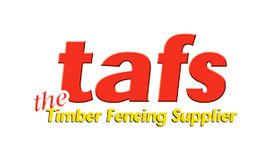 TAFS have been established for over 30 years as manufacturers of complete timber fencing solutions. Our range includes Double Waney Lap and Featheredge(Closeboard) panels with gates to match. Our

superior quality range of planed wicket panels, gates and various styles of trellis fencing compliments our panel range. All our manufactured products can be supplied in pressure treated Tanalised Green, dip treated Dark Brown or Golden Brown from our main manufacturing site in Telford, Shropshire.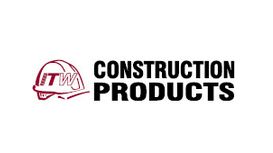 ITW Industry is a division of ITW Limited. Adobe Acrobat files require the Acrobat Reader, a free utility readily available from Adobe either by download or from the cover CD disks of many internet

and computing magazines. If your system already has Acrobat Reader you can open the downloads and save them to your own computer.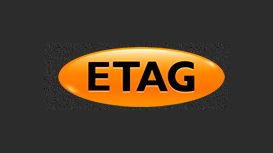 Etag offer the highest quality fixings, fasteners, screws, access panels, power tool accessories, drywall products and general building supplies at everyday low prices. We offer next day delivery as

standard and carry the best selling and most appropriate products to help our clients deliver high quality building projects. Our clients range from large multi-national construction companies through to SME construction companies and DIY builders. No project is too large or small.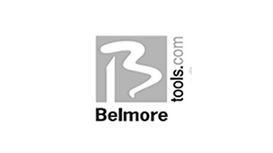 With increasing fuel costs, contractor rates and an ever growing customer base Marcus Joyce, Manager of Belmore Tools decided it was time to utilise the Internet to help serve it's customers better.

Operating from a 7000 sq.ft distribution depot in Norwich, Belmore tools aims to provide all the tools and materials for dylining either for local pickup, or delivery direct to site.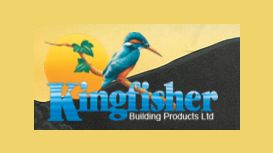 I bought this product in the kit format, with moss killers and primer. I treated and coated an asbestos roof in my garden shed that i share with my neighbor. At the end both of us were very pleased

with the results, the roof is now safer as the coating provide good encapsulation and it looks nice too. The job was carried about 1 year ago and the coating looks still as a new.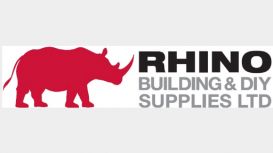 We are an independent builders merchant and DIY store, supplying building materials to both the trade and retail customers throughout East Anglia. We are a local company supplying local needs and

being independent we focus on looking after our customers with staff who have extensive experience in the industry and are happy to advise you on all your building requirements. Our excellent staff will respond quickly to enquiries and turn around orders fast and efficiently with minimal fuss.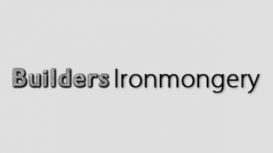 S&S international(UK)Ltd opened for business in 2010, and is managed by an experienced team that is focused on working efficiently - keeping costs low so that customers enjoy reliable trade products

at unbeatable prices. Industry-leading customer, Warehousing and supply systems mean that, while maintaining rapid growth, S&S International(UK)Ltd continues to meet its promise to thousands of customers across the UK.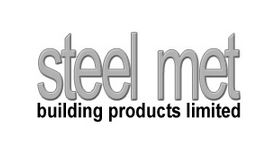 We are specialist builders' merchants in the East Riding of Yorkshire, with over 20 years of experience and product knowledge. We stock and distribute stainless steel and galvanised fixtures and

fittings to the house building and construction industry. Steel Met was established in 1993, and over the years has built a solid reputation with it's customers of being price efficient and of a rapid delivery service.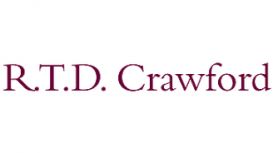 RTD Crawford Ltd is the largest machinist of imported timber in Ireland with one of the most up-to-date milling facilities in Europe. The company has 2 sites: the head office is located in Lisbellaw,

Co. Fermanagh and the dock operation is located within the Belfast Harbour Estates. RTD Crawford Ltd was established in Lisbellaw, Co. Fermanagh in 1978. In the initial stages of production Ronnie Crawford and a single employee saw the timber through every stage of processing and delivery.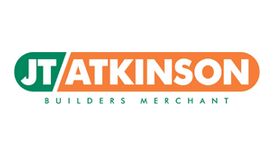 JT Atkinson is a family owned independent builders merchant with over 150 years' experience in the supply of building materials. With our head office in Middlesbrough and 15 branches located in Tyne

and Wear, Durham, Teesside, North Yorkshire and Cumbria, the company is able to supply materials to customers across the North of England.
---
If you are planning some sort of a property improvement or building project, you will soon or late be in need of a building materials company, a reliable building materials company to supply you with all materials and products needed. However, how to make sure you are working with a really reliable building materials company and what is the best way to get the lowest prices and highest quality of building materials? Today we will explore this topic by giving you a few simple yet effective tips on finding the right building materials company and how to buy at a building materials company.
How to Approach a Building Materials Company?
A DIY building project or renovation of the home in line? Well, you will end up at the building materials company, that's for sure. Even if you are working with a team of builders, it will most probably be your job to go to the building materials company and supply the project with all materials needed. However, purchasing building materials is simply not an easy job, especially if you don't have any previous experience. You may feel overwhelmed by all the jargon, wondering where to find the best deals, what brand to choose, where to find the right building materials company, etc. This is when a reliable and knowledgeable building materials company will be your helping hand. But before even consider a building materials company to work with, first you have to think of yourself as a true builder, even if you are simply a DIY-er or working with a professional building and home improvement team. Having the confidence and knowledge of a builder yourself is a great way to get some amazing discounts and offers at the building material company. Here are some helpful tips to help you make sure you are getting the most of all the best offers available and help you understand the best ways to shop at the building material company's effectively and without wasting precious time.
At the Building Material Company's: Calculate Beforehand
First things first, every self-respecting builder will visit the building materials company once they know for sure the quantities and estimated cost of all materials needed. Therefore, before you visit the building materials company, make sure you have calculated everything and then go to the store/showroom with a bit more confidence. Still, if you feel like you don't have the knowledge and experience to make the list of materials and all the calculations yourself, an experienced and reliable building materials company should be able to help you. Discuss this with your building materials company and ask them if you can deposit the building plans with them and if the building materials company will be able to quantify and calculate all materials for you. However, you should be aware that the building materials company who does all the calculations for you will probably expect to also receive all of the orders and supply all of the products. Therefore, make sure you are working with a building materials company you like and trust, because you will most probably continue working with the same building materials company for a long time.
Know the Right Building Materials Company to Target
In order to find the best building materials company, you should start by researching them. Not like an FBI investigation, of course, but you can start checking out about local building materials companies and where you can find them. A good way to find the right building materials company is also by getting some referrals and recommendations. Have a person you know, a friend or a relative had recently worked with a building materials company and is left with good impressions? Maybe someone can recommend a building materials company in your area or share more about a bad experience you can avoid. Also, you can check out for online reviews and opinions shared by people with experience working with a building materials company in your area. However, be aware that there might be some biased and not objective reviews shared online, even some sponsored by building materials company themselves.
Be Aware What a Building Materials Company Sells
Being aware of what different building materials companies sale is a very good way to save yourself some time, energy, and money. Take your time and do the research, so you are not wasting time visiting the wrong building materials company who will not be able to provide you with the materials and brands you need. By being aware of what type of materials and brands each building materials company sales you will know exactly where to go when you need to purchase something and save time.
Check for Availability at the Building Materials Company
There is nothing worse to plan your time and project without discussing it with the building materials company. What if you expect that some materials will be available at the building materials company's store and it turns out that they are not? You will need so much additional time to place an order and wait for the delivery. In some cases, availability may be permanently canceled too. Also, keep in mind that materials such as brick, block, or tiles are most likely going to be sent directly by the manufacturer and the building materials company will only act as a distributor or middleman.
Do You Order All from One Building Materials Company?
Most likely not, despite the fact that a building materials company may expect you to do so, especially if they do all the calculations for materials for you and provide you with a quotation. However, this does not mean that you are forced to order all materials you need from one building materials company. At the end of the day, you should not be pressured to place all orders with one particular building materials company and the one who is able to offer you the best and lowest quote for an order will be the one who wins this round. Depending on your negotiation skills, this is a good opportunity for you to get a reduction from the price of materials and products. Take your time and get as many quotations from building materials companies as you can, then follow up with some negotiation and you will be able to get some really good deals and discounts.
How to approach a building materials company?
At the building material company's: calculate beforehand
Know the right building materials company to target
Be aware what a building materials company sells
Check for availability at the building materials company
Do you order all from one building materials company?