Recommended Building Materials Companies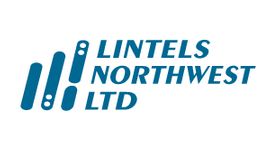 Lintels Northwest Ltd is a family run business which has been established for over 25 years. During which time the company has enjoyed steady growth in both product range and customer base. We

currently have a large stocked warehouse and have recently just completed extending our outside space to enable us to stock a larger range of concrete lintels. Thus, allowing expansion of other ranges within the warehouse, such as underground and above ground drainage.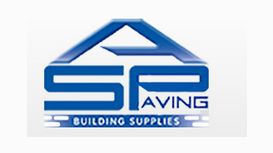 A&S Paving are a local, well established family run business which has been running since 1989 giving us well over 20 years experience in the trade. We supply the full range of Bradstone paving to

ensure we can match your exact paving requirements. We supply many additional manufacturers of paving, importing natural paving from across the world.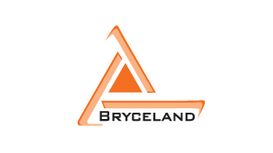 Bryceland Total Timber Solutions Ltd was established in 2003 offering specialist timber products to the Scottish and UK market place. A young and progressive company, we quickly established ourselves

as a leading supplier in timber cladding, hardwood and softwood timber along with joinery products. In addition, we supply veneered doors and doorsets for both domestic and commercial applications, and a range of timber windows including aluminium timber composite windows.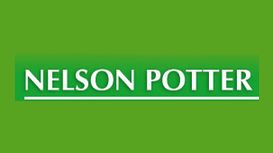 The company began in the mid 1960's; Nelson began his trade with the Forestry Commission. After some years he decided to branch away and began trading as a timber contractor - He undertook felling,

extracting and haulage work with a gang of men. To compliment this he purchased a mobile sawmill and began to cut posts and rails, this became a growing part of the business and he then relocated the operation to the current site at Bromeswell.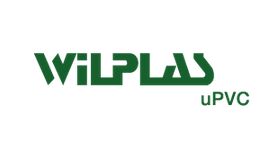 Welcome to Wilplas Upvc Ltd, Specialists in Upvc Building Products. We offer one of the widest ranges of U-PVC, PVC-UE Roofline and Cladding products, Window trims, Hygienic wall cladding, and

Rainwater materials, Wilplas also have a comprehensive range of decorative PVC waterproof wall panelling. We supply PVC materials to both the general public and construction industry throughout N. Ireland.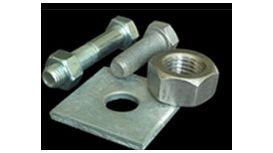 Here at SpeedyFixings you will find many items which are not readily available elsewhere. We aim to dispatch these within 2-3 days. However, most orders will be dispatched within 24 hours. Our UK

factory continually manufactures a wide range of 'specials'. You may require certain items in different materials, such as 'marine grade A4-316' stainless steel.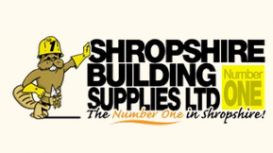 We are an efficient, experienced family business, established in 1977, now one of the most respected independent suppliers of building materials in the region, with over 46,000 products held at our

four branches. So why not visit your local Shropshire Building Supplies' depot and view our stock. Whether it is 'new build', property renovation, DIY or decorating, we carry the necessary materials. If we do not carry a particular item you require we will endeavour to source if for you.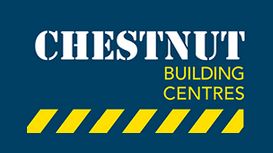 chestnutroofingsupplies.co.uk
Chestnut Building Centres is a family owned, Independent Builders Merchant, based in Liverpool. We began life as a roofing contractor back in the late seventies and very quickly gained a reputation

for excellence, both in the high standard of our work and our unrivalled customer service. The business grew steadily and in 1985 we opened a roofing supplies company which ran alongside the contracting side of the business.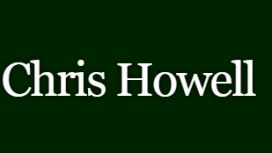 timber-and-landscape.co.uk
Chris Howell Timber and Landscape Supplies have been been in Business for over 20 YEARS! We pride ourselves in offering outstanding quality products at affordable prices. We are Caerphilly's number

One supplier of Timber and Aggregates and specialise in a wide range of Landscaping products. Same day delivery is available on our range of Fencing materials and Timber products. As well as our landscape and aggregate supplies, we carry out fencing & landscapingservices to the highest standards.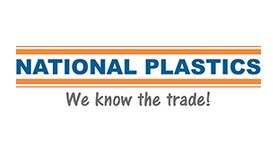 Established in 1988, National Plastics are specialist suppliers of building plastics and much more! We are the largest independent trade counter in the UK, with 29 depots and an online distribution

network covering the whole country. We pride ourselves on offering superior quality goods, at very competitive prices and with a service that is second to none.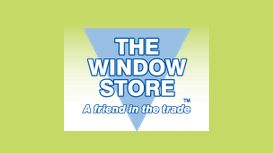 At The Window Store we offer a complete range of building supplies and materials including UPVC windows, doors, conservatories, guttering, fascias, soffits, cladding and much more. With a chain of

conveniently located trade counters across the South of England and Wales you are never far from a Window Store. Our network of builders merchants continues to expand as does the range of plastic building products we supply.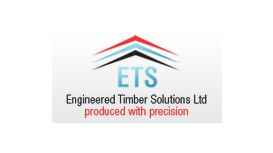 Formed in 2002, Engineered Timber Solutions (ETS) is the leading supplier of roofing and flooring solutions, specialising in the design and manufacture of roof trusses, floor joists and auxiliary

products. Midlands-based ETS is fully equipped to cater for projects of all sizes, from smaller extension requirements, through to the complete supply for entire housing/commercial developments.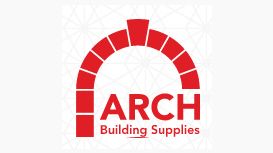 archbuildingsupplies.co.uk
Arch Building Supplies are a well established and trusted independent builders merchant in Yorkshire. We have two locations in Shipley and Otley. Our Otley merchant yard was previously known as

Marshall's. We carry high levels of stock at all time, including Timber, Stone & Block paving, and Decorative Aggregates.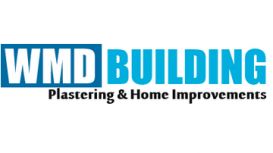 WMD Building is based in Horley, Surrey and provides building services all over the South East. WMD is owned and run by Warren Drabble, a City & Guilds certified bricklayer and builder with 25 years

experience. Warren first began working for British Rail, carrying out repairs to British Rail property, walls and bridges. From here he swiftly worked his way into the managment of a building firm carrying out renovations and conversions in the London area.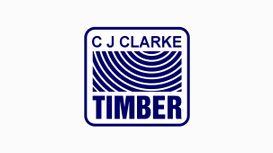 We've always been a family business, small & friendly, with our customers best interests at heart. For more than 180 years - the Clarke family have lived and worked as tradesmen in and around Witney.

Today C J Clarke offers you a comprehensive service supplying primarily timber - but also numerous associated building and project materials and equipment.
---
If you are planning some sort of a property improvement or building project, you will soon or late be in need of a building materials company, a reliable building materials company to supply you with all materials and products needed. However, how to make sure you are working with a really reliable building materials company and what is the best way to get the lowest prices and highest quality of building materials? Today we will explore this topic by giving you a few simple yet effective tips on finding the right building materials company and how to buy at a building materials company.
How to Approach a Building Materials Company?
A DIY building project or renovation of the home in line? Well, you will end up at the building materials company, that's for sure. Even if you are working with a team of builders, it will most probably be your job to go to the building materials company and supply the project with all materials needed. However, purchasing building materials is simply not an easy job, especially if you don't have any previous experience. You may feel overwhelmed by all the jargon, wondering where to find the best deals, what brand to choose, where to find the right building materials company, etc. This is when a reliable and knowledgeable building materials company will be your helping hand. But before even consider a building materials company to work with, first you have to think of yourself as a true builder, even if you are simply a DIY-er or working with a professional building and home improvement team. Having the confidence and knowledge of a builder yourself is a great way to get some amazing discounts and offers at the building material company. Here are some helpful tips to help you make sure you are getting the most of all the best offers available and help you understand the best ways to shop at the building material company's effectively and without wasting precious time.
At the Building Material Company's: Calculate Beforehand
First things first, every self-respecting builder will visit the building materials company once they know for sure the quantities and estimated cost of all materials needed. Therefore, before you visit the building materials company, make sure you have calculated everything and then go to the store/showroom with a bit more confidence. Still, if you feel like you don't have the knowledge and experience to make the list of materials and all the calculations yourself, an experienced and reliable building materials company should be able to help you. Discuss this with your building materials company and ask them if you can deposit the building plans with them and if the building materials company will be able to quantify and calculate all materials for you. However, you should be aware that the building materials company who does all the calculations for you will probably expect to also receive all of the orders and supply all of the products. Therefore, make sure you are working with a building materials company you like and trust, because you will most probably continue working with the same building materials company for a long time.
Know the Right Building Materials Company to Target
In order to find the best building materials company, you should start by researching them. Not like an FBI investigation, of course, but you can start checking out about local building materials companies and where you can find them. A good way to find the right building materials company is also by getting some referrals and recommendations. Have a person you know, a friend or a relative had recently worked with a building materials company and is left with good impressions? Maybe someone can recommend a building materials company in your area or share more about a bad experience you can avoid. Also, you can check out for online reviews and opinions shared by people with experience working with a building materials company in your area. However, be aware that there might be some biased and not objective reviews shared online, even some sponsored by building materials company themselves.
Be Aware What a Building Materials Company Sells
Being aware of what different building materials companies sale is a very good way to save yourself some time, energy, and money. Take your time and do the research, so you are not wasting time visiting the wrong building materials company who will not be able to provide you with the materials and brands you need. By being aware of what type of materials and brands each building materials company sales you will know exactly where to go when you need to purchase something and save time.
Check for Availability at the Building Materials Company
There is nothing worse to plan your time and project without discussing it with the building materials company. What if you expect that some materials will be available at the building materials company's store and it turns out that they are not? You will need so much additional time to place an order and wait for the delivery. In some cases, availability may be permanently canceled too. Also, keep in mind that materials such as brick, block, or tiles are most likely going to be sent directly by the manufacturer and the building materials company will only act as a distributor or middleman.
Do You Order All from One Building Materials Company?
Most likely not, despite the fact that a building materials company may expect you to do so, especially if they do all the calculations for materials for you and provide you with a quotation. However, this does not mean that you are forced to order all materials you need from one building materials company. At the end of the day, you should not be pressured to place all orders with one particular building materials company and the one who is able to offer you the best and lowest quote for an order will be the one who wins this round. Depending on your negotiation skills, this is a good opportunity for you to get a reduction from the price of materials and products. Take your time and get as many quotations from building materials companies as you can, then follow up with some negotiation and you will be able to get some really good deals and discounts.
How to approach a building materials company?
At the building material company's: calculate beforehand
Know the right building materials company to target
Be aware what a building materials company sells
Check for availability at the building materials company
Do you order all from one building materials company?